Our Speakers
Meet the experts that will lead our breakouts, workshops, and general sessions.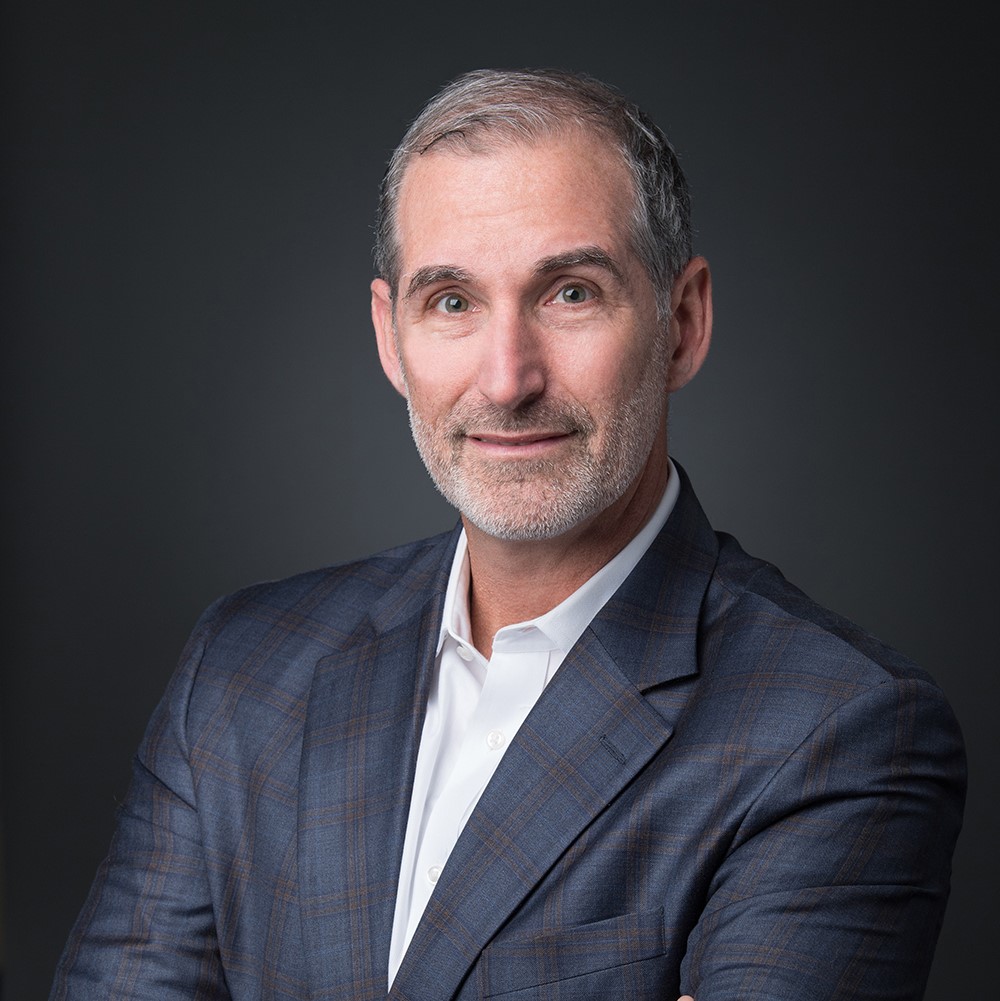 Sidney Abrams
CXO Panel: Do you Aspire to Lead CX from the Executive Table? 
Hear how four leaders are doing just that. During this panel, you'll hear from four peers at various stages of their CX career. From a seasoned CX professional to an emerging CX analyst, this group will share their stories of successes, failures, frustrations, and experiences. Hear how CX leadership interacts with other executive leaders, traverses long-entrenched organizational silos, and creates real, lasting change in their firms. Come prepared to ask your questions if you also aspire to one day be CXO at your organization!
Relationship-driven at his core, Sidney Abrams has earned the reputation of trusted advisor to hundreds of nonprofit decision-makers, largely because of his passion for partnering with organizations to prioritize their people. In fact, throughout the entirety of his career, Sidney has focused on talent management, organizational development, and human resources, even in boom-and-bust economies. Drawn to HR during his undergraduate years, Sidney has focused his career exclusively on the profession and built recognized expertise in the areas of functional startups/turnarounds, HR effectiveness, project management, and HR technology. His early beginnings working for family-run for-profit businesses paved the way for his transition to the social sector in 2000. These experiences, successes, and passions are a few reasons why Sidney is Chief Client Experience Officer for Nonprofit HR, a role that oversees new business generation and solution strategy for clients nationwide.
From prospect stewardship to strategic alliances and charged with scaling growth, Sidney's role sits at the intersection of where organizations are going and the talent capacity needed to get them there. A collaborative thinker and leader with a can-do spirit, Sidney architects solutions for new and existing clients by mobilizing the best and brightest minds with cutting-edge people-focused solutions across all Nonprofit HR practices, including Strategy & Advisory, Outsourcing, Search, Total Rewards and Equity, Diversity, Inclusion & Justice.
A well-known conference speaker and conversation facilitator, Sidney brings to business development more than 25 years of talent management leadership. Under Sidney's prior role as Managing Director of Consulting Services, he spearheaded growth of the firm's consultancy from eight to nearly 50 practitioners, increasing revenue by nearly 400%. Sidney leverages his keen business acumen as a member of the firm's Senior Management Team. Prior to his role as Managing Director, Sidney was a Senior Consultant on the Outsourcing team and led the firm's HR projects practice where he completed dozens of engagements including HR effectiveness assessments, multi-state compliance audits, HRIS implementations, and sensitive investigations.
Sidney graduated from the University of Maryland with a Bachelor of Science (BS) degree in Human Resource Management and is a proud Terp alum. He earned professional certifications from HR Certification Institute (HRCI), Society for Human Resource Management (SHRM), and Human Capital Institute (HCI). Sidney is a proud father of four teenage boys, an avid sports fan, and enjoys traveling and sampling great BBQ.
​
Tim Asimos
Websites & CX/EX: Crucial Strategies for Creating a Best-in-Class User Experience
One of the earliest touchpoints in the client and employee journey is your website. While often overlooked in the CX & EX equation, a professional service firm's website is arguably their most valuable asset at the onset of the experience journey—or at least it should be! A powerful website should serve as a platform for differentiation, brand storytelling, user engagement, and ultimately driving new business and talent acquisition. However, many websites lack the UX, design, content, features, functionality, and technical foundation necessary to effectively meet the needs of users and create a best-in-class experience—and make an impactful first impression.
So how can firms turn their website—whether old, new, or somewhere in-between—into a results-driven tool that plays a critical role in CX and EX?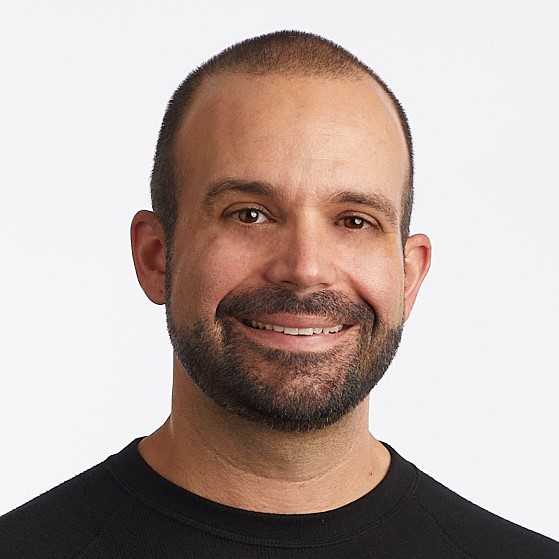 During this session, we will share innovative ideas that can transform a website into a dynamic experience machine. Leveraging Tim's extensive experience in A/E/C web development, he'll share case stories and real-world examples will be shared, offer practical tips and tricks, answer FAQs, and give attendees actionable takeaways for optimizing their websites for CX & EX.
Attendees will discover the latest website best practices that drive a best-in-class experience, understand the criteria to evaluate the effectiveness of their firm's website, identify vital content, functionality, and design elements essential to maximizing impact, recognize fundamental changes and website enhancements they should make immediately, and identify key metrics for measuring success and determining return on effort (ROE).
Tim is a partner at circle S studio, a Richmond-based strategic marketing, branding, and digital agency. Leading circle S studio's digital team, he develops innovative strategies in website development, content marketing, lead generation, account-based marketing, client experience, and marketing technology. Tim's unique perspective is based on nearly 20 years of experience in corporate B2B marketing, including six years in the A/E/C industry—which means he's walked in the same shoes as many of his clients. He also steers growth for the agency, with a focus on marketing and business development, new client acquisition, and thought leadership.
Tim is also a national speaker and syndicated blogger on all things marketing, branding, digital and business development. He's a member of the American Marketing Association and a Past President of the Richmond chapter, an SMPS Member and Certified Professional Services Marketer (CPSM), and his A/E/C industry expertise has been featured in numerous publications, webinars, programs, and conferences across the country. Tim holds a bachelor's degree in Communication Studies and an MBA from Liberty University.
Amanda Bruno
Bring Your CX and EX Into the Metaverse
Effective client experience involves engaging with both external and internal clients to build strategic partnerships. Please join Amanda M. Bruno, Global Chief Business Development Officer at Morgan Lewis, as she shares how, over the last 150 years, the firm has built an exceptional client service (ECS) culture and is now using interactive and immersive technology to simulate real-life client situations for training purposes.
Amanda M. Bruno serves as the Global Chief Business Development Officer at Morgan Lewis and works with the firm's Chair and its senior leadership team to develop and execute on business development priorities aligned with the firm's objectives, including client-focused aspects of the firm's practice, industry, and strategic direction. With almost 20 years of experience in the legal industry, Amanda was the lead architect in designing and implementing the firm's Client Service Program,
including the Exceptional Client Service (ECS) training, Client Feedback Program, the Client Alliance Program, the Partner Business Development Programs, and the Alumni Relations Program. Amanda serves on the firm's Diversity Committee, leads one of the Mobilizing for Equality working groups, and provides strategic focus for ML Women. She joined Morgan Lewis in 2004 as a litigation associate before moving into client service and business development roles.
Ida Cheinman
Not Winning the Talent War? Start Thinking of Your Candidates and Employees as Customers
The challenge: Great resignation. Quiet quitting. Disengagement at work. The war on talent. The statistics are staggering and not in the employers' favor.
The solution: Start thinking of candidates and employees as customers and apply innovative marketing/BD principles to attract, hire, engage, and retain employees as you do with clients.
The result: A full pipeline of better-qualified "ideal" candidates, a seamless hiring and onboarding experience, and much higher rates of employee engagement, satisfaction, and advocacy.
The session is designed to show how applying modern marketing principles to every step in the employee journey – from a candidate to a new hire to a brand ambassador – will drive positive results for your firm. Attendees will walk away with a new playbook to help them leverage demographic shifts and digital transformation to help their firms attract and keep top talent.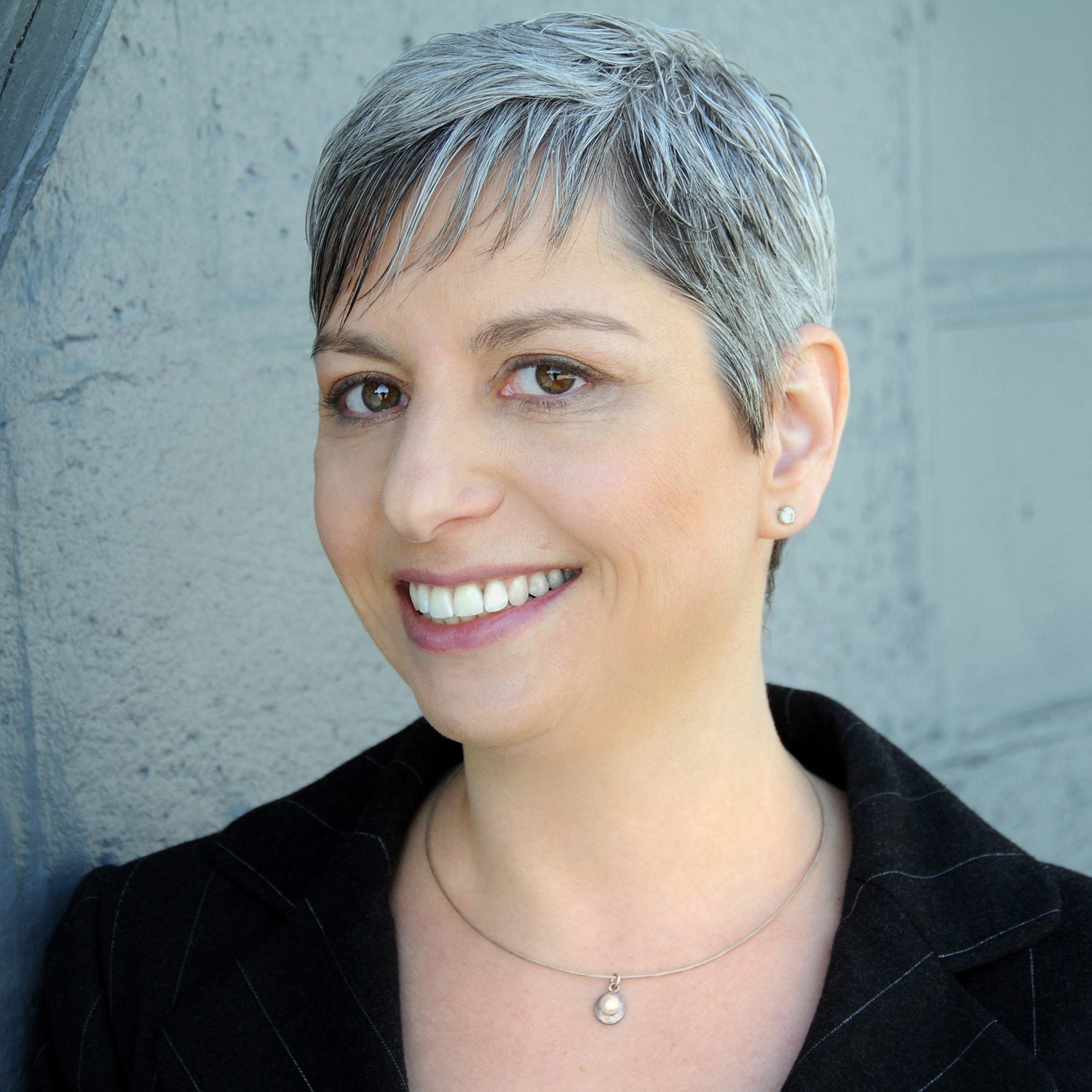 Ida Cheinman is Principal and Creative Director of the brand strategy, design, and digital firm Substance151.
Ida uses her 25 years of experience as a brand strategist, designer, marketer, and educator to help business leaders and marketing professionals make sense of trends, tools, and best practices in order to position their firms to win in the 21st century's fast-changing and extremely competitive marketplace.
At Substance151, Ida leads a multi-disciplined team in all steps of the branding process – from strategy through design, across print and digital, and covering all aspects of marketing communications. Her work has earned numerous awards and industry recognition and has been published nationally and internationally.
Ida is a sought-after speaker who is knowledgeable, energetic, and excels at making complex information accessible and immediately applicable. She has presented for professional services organizations and branding and marketing conferences nationwide and is a frequent contributor to industry webinars, blogs, podcasts, and publications.
John Doehring
Extraordinary Employee Experience – One Thing to Rule Them All
Are you tired of the same old talk of employee satisfaction and engagement?  Worn out with new programs to bring more fun, energy, and collaboration to work?  Want to know the real secret to extraordinary employee experience – and extraordinary professional firm success? 
Business today in the professions is good:  strong economy, flush backlogs, record profits – but still, something is very, very wrong.  Many are demotivated, demoralized, and – dead tired.  Generational misconnection is real, and staff engagement is stuck, while voluntary turnover is 2X the norm. WTF?
What's needed is a fresh, all new, transformational approach to designing employee experience.  Working with professional firms of all types (from large to small, highly diversified to niche specialists, around the block to around the world) we've mapped out the path to success – strategies, actions, and cultures that lead to truly extraordinary employee experience – and lasting competitive advantage.
Please join us for this, engaging, entertaining, high-energy workshop – and discover the ideas, insights, and inspirations behind extraordinary employee experience – the one, true thing to rule all other things.  Your own journey – to extraordinary professional firm success – begins here.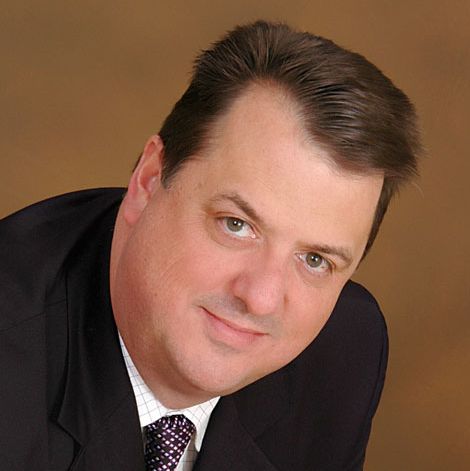 John Doehring is an accomplished speaker, author, and certified management consultant. Founder of J. Doehring & Co. – John advises executive leaders on business strategy, leadership development, and operations transformation.  Clients range from large to small, broadly-diversified to niche-specialist, around-the-block to around-the-world. John's passion is helping professionals to design their future, grow their business, and make more money!
John is the author of Fast Future!  Ten Uber-Trends Changing Everything in Business and Our World and The BackPocket Business Plan! Outrageously Simply Business Planning for Extraordinary Business Results.  Alongside of his highly energizing client work, he is today working on a new book detailing how Fast Future-focused leaders, and exceptionally engaged professional teams, work to build an Extraordinary Professional Firm.
Blake Godwin
When M&A Takes Flight: How to Reduce Turbulence & Generate First-Class M&A Experiences for Clients and Employees Alike
M&A these days is much like the airline industry: rarely does all go according to plan, and when it does, we are pleasantly surprised.
On average, client churn increases 60% after an acquisition, and most firms spend six figures replacing key employees lost to poor M&A integration. Often the prospect of M&A activity (and the feeling you get when you book your plane ticket) is a lot more satisfying than the experience itself. It doesn't have to be! We know there is a better way to retain our clients and employees along their M&A journey.
This workshop will unpack the common pitfalls of business combinations, address opportunities for first-class M&A experiences and demonstrate ways to prepare your firm for future M&A flights.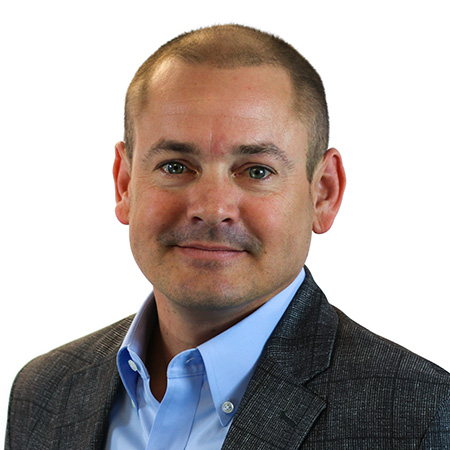 During this session, attendees will learn how to create and capture business value, uncover the common employee and client experience pitfalls via M&A, identify the role of empathy mapping in the M&A process, discover the key stages of mergers and acquisitions and a checklist of ways to prepare for each stage, hear a piloted M&A integration case study and lessons learned, access M&A integration tools to utilize for reduced client churn and employee attrition.
Blake Godwin, Partner, President at Client Savvy, has helped firms of all sizes realize revenue potential through solving critical business problems for over 17 years. Through Client and Employee Experience Strategy, Blake empowers and enables his clients to capitalize on opportunities while accomplishing both short and long term Strategic Priorities.
Blake Lives in the Apex, NC and holds a B.S. in Business Marketing as well as a B.S. in Business Management from the University of North Carolina Wilmington where he also played Golf. He has a 3-year-old named Palmer, and a wonderful Golden Doodle named Yogi. He welcomes any questions at blake@clientsavvy.com.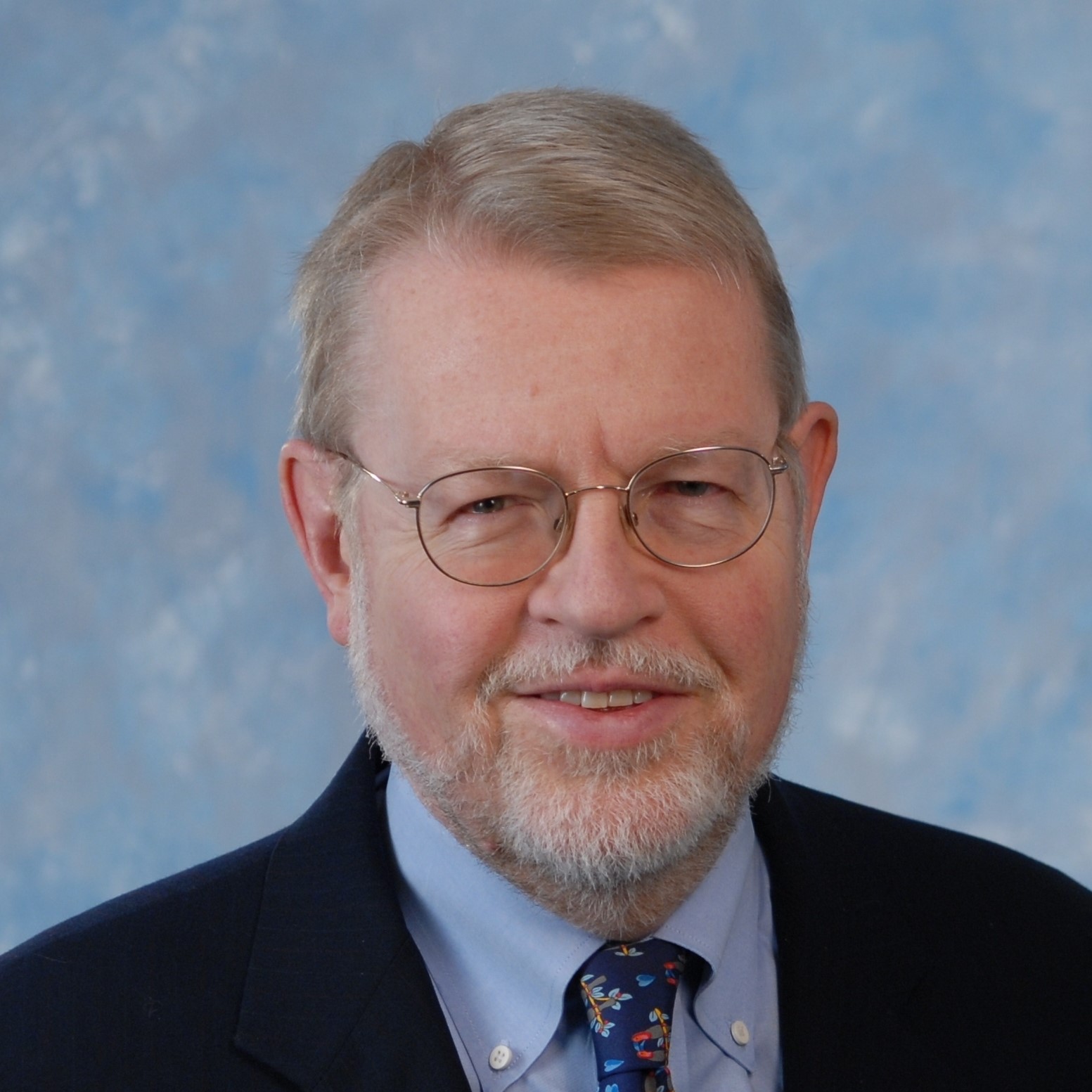 John Goodman
Helping Customers Rationally Evaluate Risk
Customers face all kinds of risks in buying and using any product, whether B2B or B2C. Key factors in correctly evaluating such risks are awareness, understanding, quantification, and clear articulation of the consequences. The benefit of successful communication is a dramatic increase in trust and delight with accompanying higher margins. However, both Marketing and Legal are usually against clear transparency in this area. Goodman will address how this problem is addressed in investments and insurance as well as by a BPO which is helping clients take innovative risks in going above the norm.
The session will end with the application of a set of evaluative criteria to each participant's marketplace and highlighting those with the apparent best and weakest scores, followed by group brainstorming for how to leverage or enhance best practices. 
Mr. Goodman is Vice Chairman of Customer Care Measurement and Consulting (CCMC). The universal adages, "It costs five times as much to win a new customer as to keep an existing one." and "Twice as many people hear about a bad experience as a good one." are both based on his research for the White House Office of Consumer Affairs in the 1980s. He assisted in the analysis of the 9th wave of the National Rage Study,
completed in March 2020, on American consumers' complaining behavior, service expectations, and word of mouth and led the 2021 study of customer delight.
Over the past 40 years, Mr. Goodman has managed more than 1,000 separate customer experience studies in 15 countries for 45 of the Fortune 100 as well as dozens of non-profit and government entities. His books are CX 3.0 and Strategic Customer Service.
Joan Hamrick
High-Octane Success: Maximizing Opportunities to Create an Extraordinary Client Event
In this session, we'll review ways to make your client event extraordinary and impactful on multiple levels. When a large sporting event (Grand Prix race) was held right outside our office window, our firm took full advantage to create an exceptional experience for our clients. Every detail from concept to planning and to execution was covered. Employees from various departments who don't usually work with big client events were all energized by the concept and became our Pit Crew. Everyone from our c-suite to our vice presidents to our project managers played a part in making it a valuable event for our firm and an unforgettable event for our clients. With approximately 250 people in attendance, it took a lot of coordination, managing, troubleshooting, and flexibility. But with its great success, it's a much-anticipated event for our firm and clients. This session is a must-attend for anyone looking to rev up their client event planning strategy.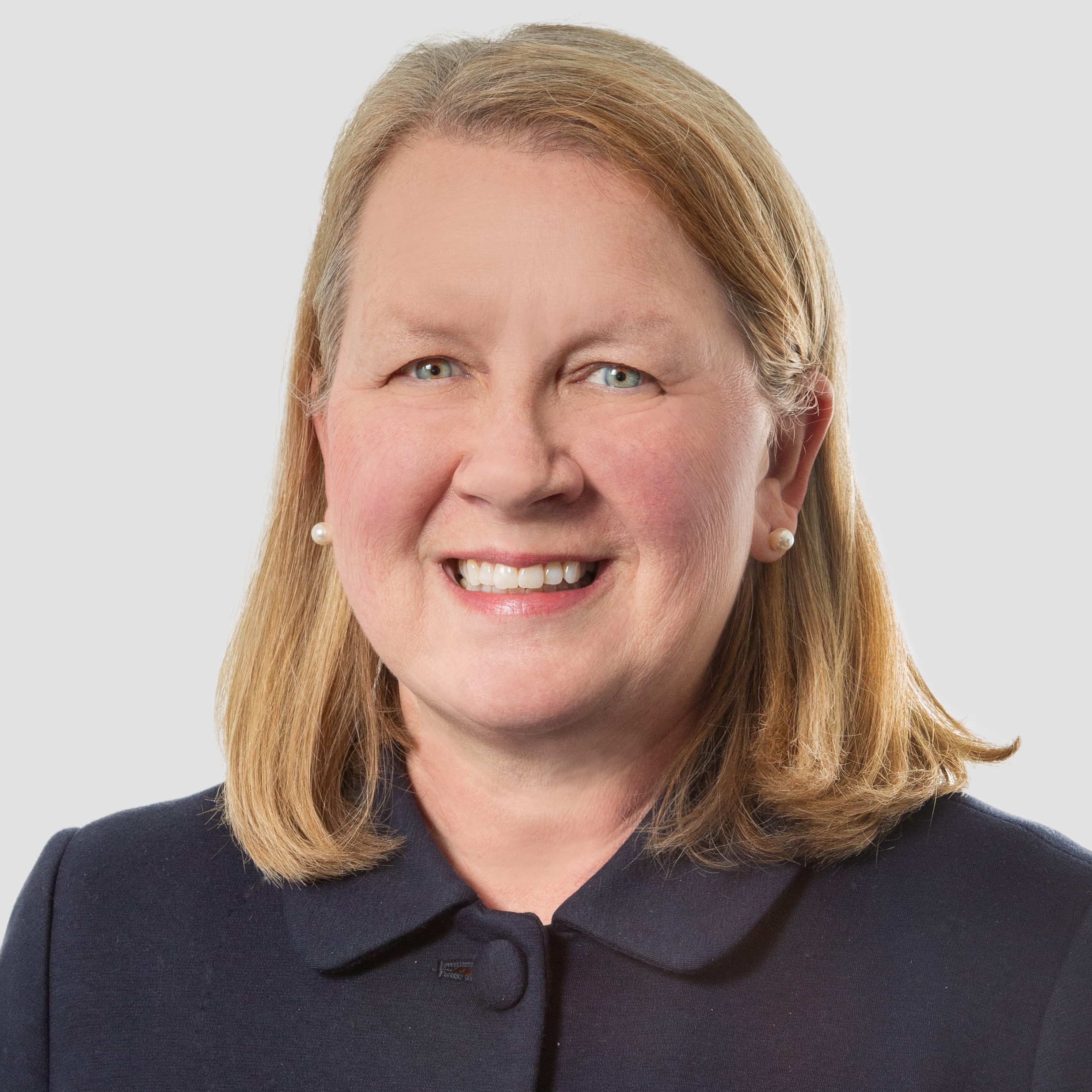 Serving as the only client experience specialist for an architect, engineer, and design firm of over 1,100 employees in 25 different cities, for the past four years I have created this position from scratch and built it into a meaningful and necessary focus for our firm. With a background in working with college athletics marketing and promotions, I was familiar with building relationships with sponsors, ticket holders, and fans. I've translated these skills to a more technical and corporate clientele.
While the hours and lifestyles are not quite the same, both careers get to the core of relationships, providing touchpoints with the clients and creating a team of people to assist. A native Nashvillian, who gained much experience at large universities, I am proudly raising twin sons who have graduated from college and are pursuing their life's callings. When not working, I enjoy hiking and traveling the US and Europe.
​
Dan Herbener
Optimizing CX through Client Assessments
For nearly two decades, Benesch has been effectively using client assessments to not only spot issues and improve experiences, but also to drive relationship expansion and grow revenue. In this session, we will discuss the process and outcomes of building out a formal client assessment program. We will cover the challenges of developing a consistent pipeline of clients to interview, securing attorney buy-in, and building a bench of quality assessors in-house. We will also discuss strategies to implement client feedback into business development efforts and to develop actionable insights at the client and firm levels.
CXO Panel: Do you Aspire to Lead CX from the Executive Table? 
Hear how four leaders are doing just that. During this panel, you'll hear from four peers at various stages of their CX career. From a seasoned CX professional to an emerging CX analyst, this group will share their stories of successes, failures, frustrations, and experiences. Hear how CX leadership interacts with other executive leaders, traverses long-entrenched organizational silos, and creates real, lasting change in their firms. Come prepared to ask your questions if you also aspire to one day be CXO at your organization!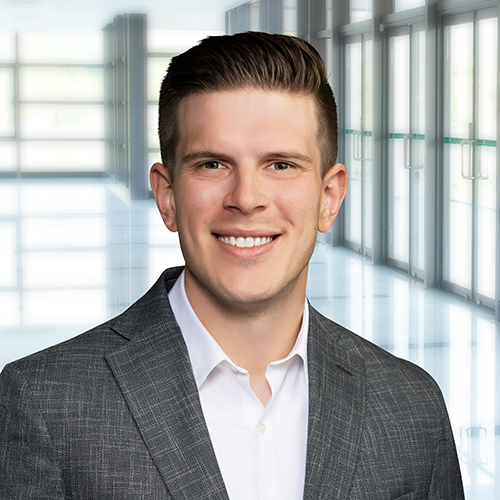 Dan Herbener, Client Experience Analyst at Benesch, helped launch and currently leads the firm's client experience program. Since its launch, Dan has collaborated with departments across the firm to evaluate processes, identify technology needs, and collect and analyze client feedback and additional data points to ensure an optimal full-cycle experience for clients. 
He currently manages or is heavily involved with the firm's new client onboarding, client assessment program, key client account program, and other various client experience initiatives. Dan earned his B.A. from Ohio State University and is currently pursuing his M.B.A. from Case Western University.
​
Angela Ireland
Building Playbooks- Finding Efficiencies for Your Team
Session Description Forthcoming.
Angela Ireland is currently Sr. Customer Experience Manager at Rubrik Inc, where we focus on securing customer data through our backup and management platforms with a focus on resilience, observability, and remediation. 
Angela has worked with helping build the team and processes at Rubrik for the past five years, starting as a team of 5 with an idea and growing to a multi-team organization providing best in class high tech and high-touch customer success models.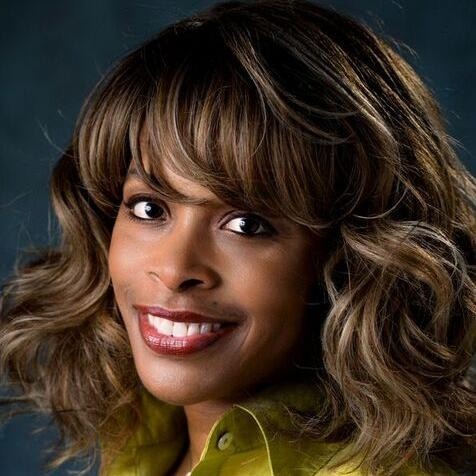 Karen L. Jackson
Moving EX & CX from Best Practice to Next Practice
This interactive, fast paced workshop will highlight proven, time tested, tips, tools, and techniques designed to accelerate the culture change that helps capture the hearts and minds of both employees and customers. Attendees will learn the critical success factors that enable organizations to move beyond best practice to next practice in terms of Employee Experience (EX) and Customer Experience (CX).
Karen L. Jackson is the Managing Partner at C-ChangeWork. She has over 20 years of leadership experience designing game changing business strategies that deliver sustainable competitive advantage and increased profitability. She is the architect of CX methodologies that resulted in
unprecedented levels of customer success as measured by NPS, CSAT and business performance. Her career spans multiple industry verticals and her work has taken her beyond the U.S. to South Africa, Sweden, Poland, Japan, Malaysia, Netherlands, France, Belgium, Denmark, Australia, Singapore, Japan, Germany and the UK.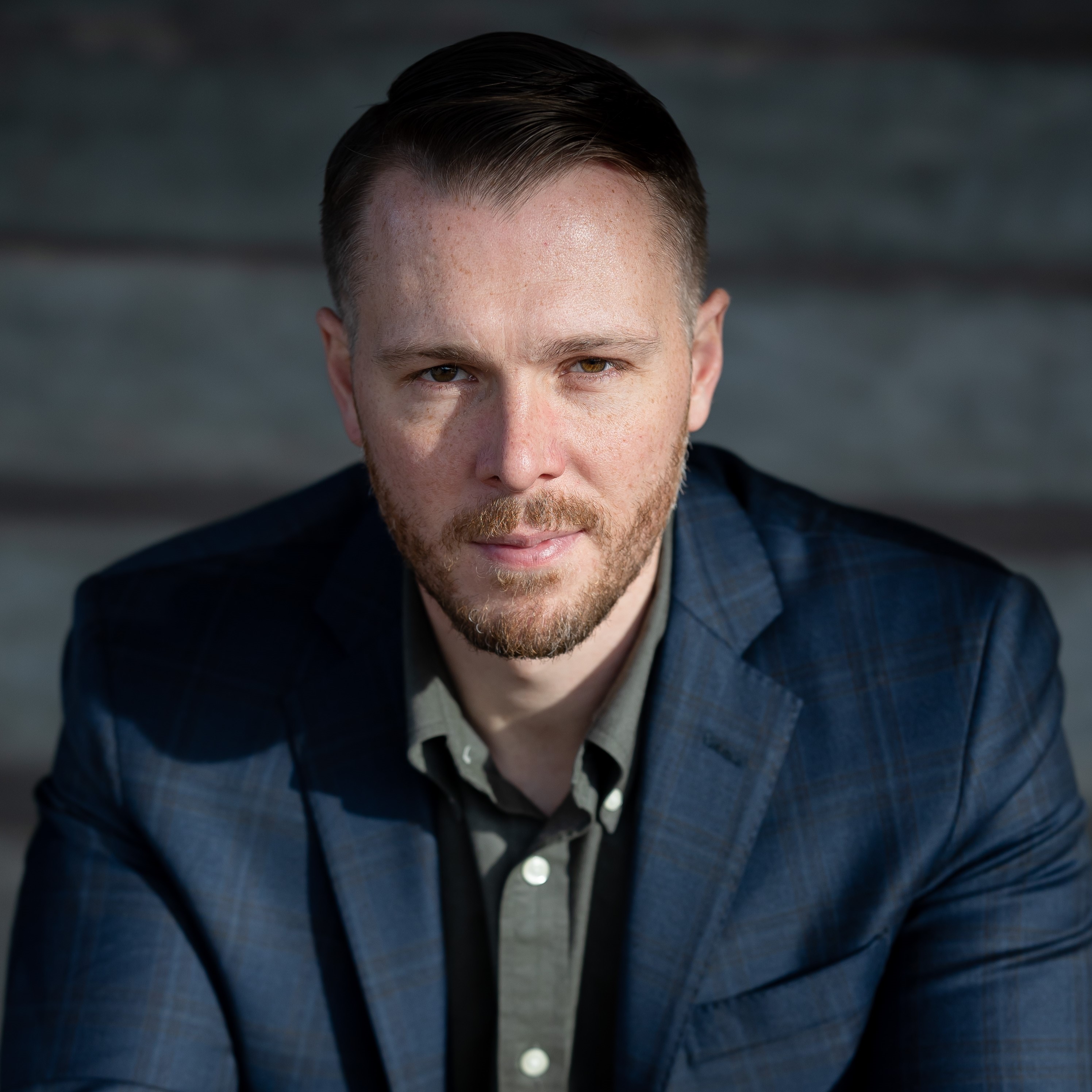 Phil Keil
Session title and description forthcoming.
Through a passion to drive purpose and performance, Phil is your strategic thought-partner where he collaborates with firms to guide them toward designing and achieving their ambitions. A polymath with a diverse background in strategy, M&A, engineering, supply chain, physics, government, entrepreneurship, and R&D, he passionately provides a unique and insightful impact.
Phil began his career serving in the U.S. Air Force where he led organizational management, training, and standardization procedures for hundreds of aircraft armament systems troops. He developed sales and supply chain strategies for one of the world's largest retailers, started a medical device company based on proprietary technology treating neurological and psychiatric disorders, and managed multi-million-dollar projects for a Fortune 100 chemical company as an improvement engineer.
Phil joined Zweig Group in 2016 and has led the firm's strategy efforts as Director of Strategy since 2018. He has been instrumental in over 100 full strategic planning engagements with AEC clients of all sizes throughout the United States and globally. In addition to full research and design, Phil has also completed a significant number of additional targeted strategy and implementation projects.
Phil holds BS degrees in Chemical Engineering and Physics and an MBA with a focus on entrepreneurship and innovation. In 2017, Phil was recognized by the Northwest Arkansas Business Journal as a member of the "Fast 15" for his business and leadership accomplishments.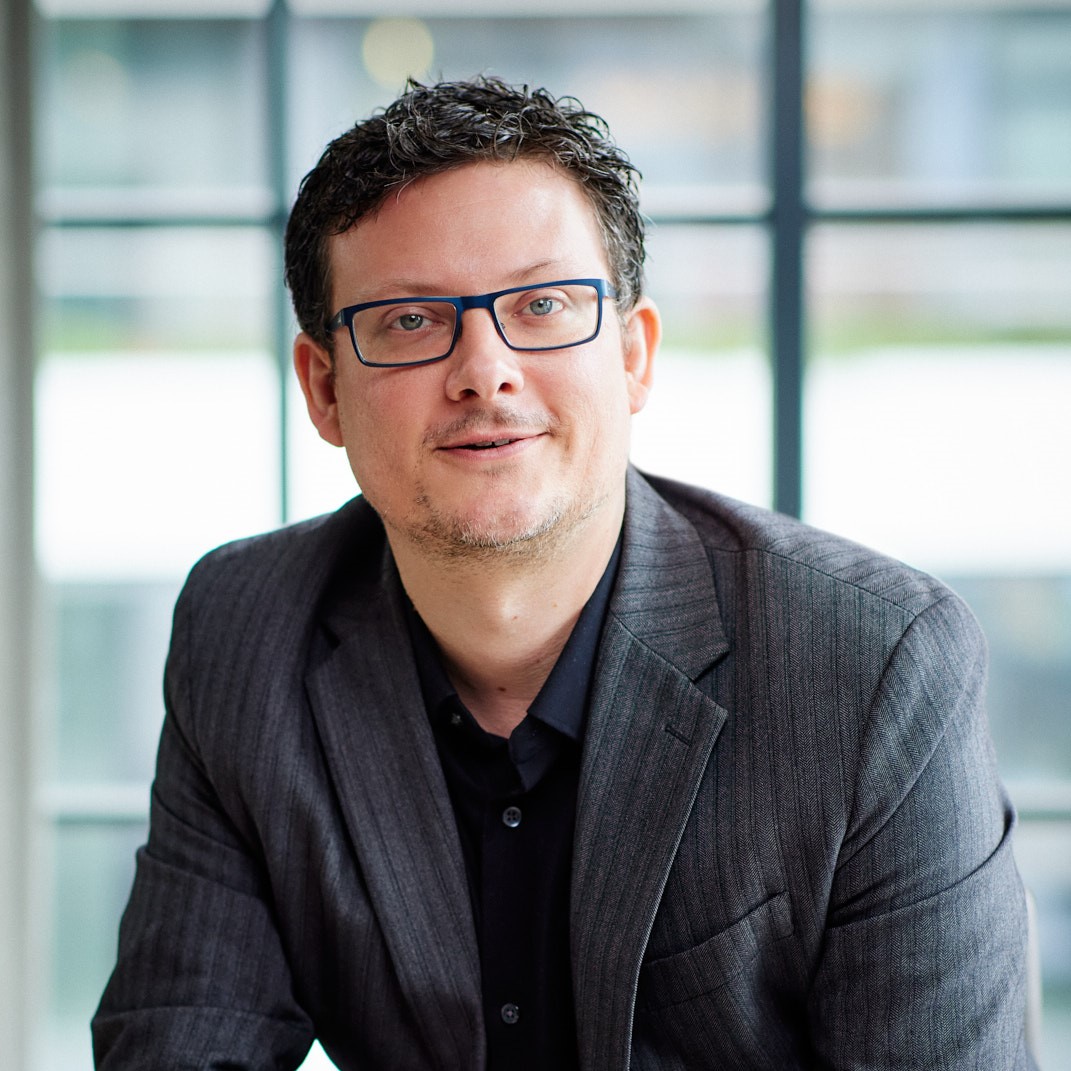 Greg Kihlstrom
Beyond the Hype: Real Ways to Utilize AI in Your CX
We've all heard the buzz around ChatGPT, DALL-E, and other artificial implementations that are capturing the imagination of CX professionals and many others. Instead of focusing on the hype, this talk will cover four key areas where AI can be used in meaningful ways in any organization to improve the planning, design, delivery, and optimization of CX.
Greg Kihlström is a best-selling author, speaker, and entrepreneur, currently an advisor and consultant to top companies on marketing technology, customer experience, and digital transformation initiatives as Principal and Chief Strategist at GK5A. He is also the host of The Agile Brand with Greg Kihlström podcast. He is a two-time CEO and Co-Founder, growing both companies organically and through acquisitions, and ultimately leading both to be acquired(one in 2017, and the other in 2021). He has worked with some of the world's top brands, including Adidas, ChoiceHotels, Coca-Cola, Dell, FedEx, HP, Marriott, MTV, Starbucks, Toyota, and VMware.
He earned his MBA from Quantic School of Business and Technology and is a member of the School of MarketingFaculty at the Association of National Advertisers. He currently serves on the University of Richmond's Customer Experience Advisory Board and the Workhouse Arts Foundation Board as Chair of the Marketing Committee. Greg was the founding Chair of the American Advertising Federation's National Innovation Committee and served on the Virginia Tech Pamplin College of Business Marketing Mentorship Advisory Board. Greg is Lean Six Sigma Black Belt certified, is an Agile Certified Coach (ICP-ACC), and holds a certification in Business Agility (ICP-BAF).
Stephanie Koeninger
Building a Client Experience Culture
Building a client experience culture is essential for companies that want to differentiate themselves from the competition and achieve long-term success. In this session, we'll explore the key strategies and initiatives needed to create a culture of exceptional client service, regardless of the size of your organization. Whether you work for a large corporation or a small business, you'll learn about the unique challenges and opportunities that come with building a client experience culture. We'll discuss the differences between large and small company programs and explore practical steps that you can take to overcome common obstacles.
Stephanie is currently the Senior Vice President Client Experience at STV with over 20 years of experience. Prior to joining STV, she served as the executive director, growth and strategy at KPMG, where she led sales and marketing teams that managed enablement programs for account management, relationship management, sales effectiveness, lead management, opportunity management and voice of the client. Her extensive background includes program strategy, process design and execution, training design and facilitation, technology enablement, 
reporting/analytics, and adoption to support the overall client experience and strategic growth of the business.
Stephanie has Led domains for front office transformation and Salesforce implementation (including Qualtrics integration), managed teams for over 50 account managers, and developed and facilitated client service team training for hundreds of teams worldwide. She currently lives in Texas with her husband and two teenage sons.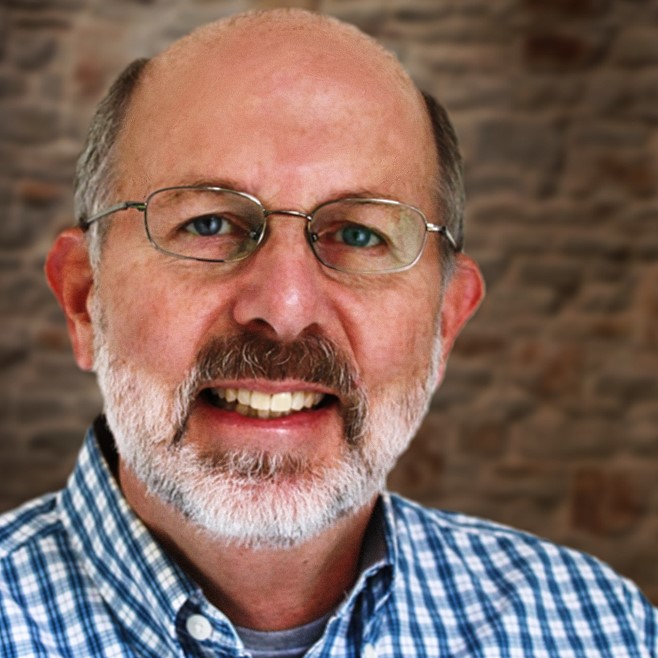 Mel Lester
The Pull of Purpose: Why Winning the Talent War Requires We Define Our Work's True Value
A growing body of research indicates that a sense of purpose is one of your firm's best assets for attracting and retaining talent. Fortunately, our profession does purposeful work. But often, especially among technical professionals, the true value of our work is unwittingly downplayed. We focus on solutions rather than outcomes. We emphasize our services instead of delivering client business value. In this session, we're going to explore opportunities to unlock greater purpose in our workplaces. We'll examine the business case for purpose at work. We'll look at examples of how firms, particularly in the A/E industry, undermine purpose in how they describe what they do. And together, we'll come up with strategies for making purpose at work a strength in our ability to win the talent war.
Mel Lester is a management consultant, trainer, and contrarian strategist specializing in helping engineering, environmental, and architectural firms create competitive advantage and improve business performance. He has a wealth of diverse management and consulting experience, encompassing 
strategy and leadership development, business development, client experience, human resources, project delivery, quality management, behavior-based safety, corporate communications, and executive coaching. Mel and his wife Dena live in rural southwest Virginia.
Andrea Mac
Do the Work Today: Key Account Planning at the Enterprise and Individual Level for maximum ROI
80% of your revenue will come from 20% of your customers.
Account planning is an essential part of any business strategy, and it involves understanding the customer's needs and developing a plan to meet those needs. In addition, effectiveness relies on team alignment and acting in an intentional and customer-centric way.
This workshop is about effective key account planning for maximum ROI at the enterprise and individual levels. Participants will learn about identifying high-value accounts, developing customized strategies, and building strong relationships with key stakeholders utilizing Prequal's framework. This practical and actionable session provides attendees with tools and techniques for success.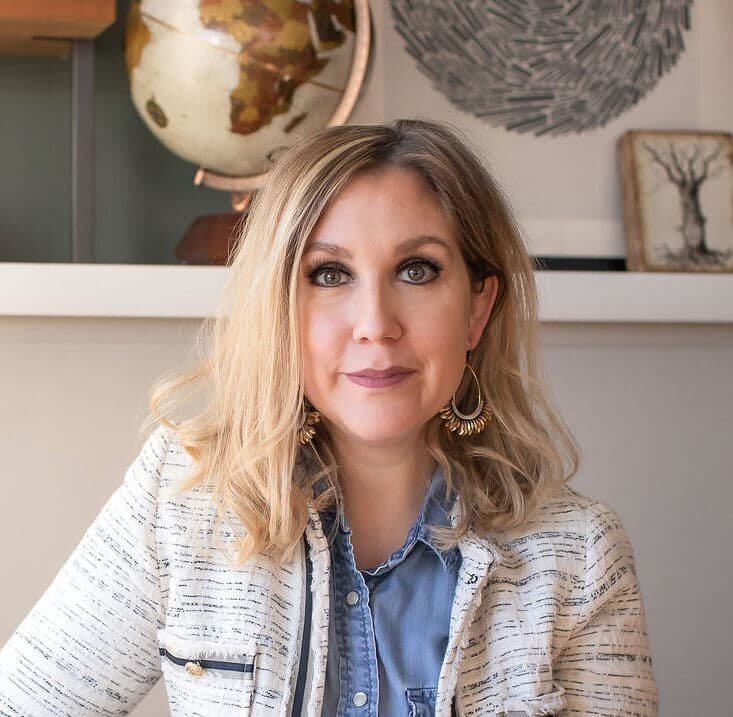 CX and Sales: Leveraging Your CX Efforts/Programs During the Pitch Process to Attract More Clients, Win More Deals, and Accelerate Revenue
Incorporating your CX investments and hallmarks into the sales process involves using customer insights and feedback to create a more personalized, customer-centric approach to selling. By demonstrating your organization's commitment to creating a positive CX, you can build trust, differentiate yourself from competitors, and ultimately win more deals. The session will be highly practical and focused on providing attendees with actionable strategies for using CX to drive sales growth. As a result, attendees will likely come away from the session with a deeper understanding of leveraging CX initiatives during the sales process and a clear roadmap for implementing those strategies in their organizations.
Andrea Mac is an accomplished growth strategist known for being ambidextrous in the fusion of creativity and business acumen. She has a proven track record of generating revenue through Marketing, Sales, and Client Development Programs.
She founded Prequal to generate sustainable revenue opportunities for businesses through creative problem-solving to build new brands and business models, 
attract new audiences, secure sales opportunities with increased wins, and transform customer experiences.
She has a long career trajectory in the professional services field, and her work has been covered by Inc Magazine, Forbes, Crain's, MarketingProfs.com, The ABA Journal, The National Law Journal, and various industry publications. She welcomes new connections, so please reach out.
Danny McPhaul
Client Experience in a Newly Developing Market
Learn how client experience has been leveraged to guide complex client journeys in a newly developing market. We'll share insights and lessons learned from real-world examples, highlighting the importance of prioritizing client experience in the face of unique challenges and opportunities. Whether you're operating in a similar market or just interested in the role of client experience in business, this session is sure to provide valuable insights and inspiration.
Danny McPhaul, Manager of Client Experience at Ford Pro, leads a team of enthusiastic Client Success Managers in the quickly expanding market of Electric Vehicle charging. Having over 20 years of client experience, Danny has cultivated a unique way of building in-depth relationships with his various clients. His experience in managing elite-level client relationships on behalf of Cisco Systems, and Verizon Business, as well as Ivy League universities during his tenure at TransLoc, has given him the opportunity to perfect the art of weaving a personal brand into any business relationship. Upon expanding and improving on several high-visibility client relationships at TransLoc as a CSM, he was promoted to the manager of Client Experience, where he led his team to improve the company's overall NPS score by 27%.
He brings this same energy to his leadership at Ford Pro, as he builds the foundation of the freshly formed Client Success team to take on the challenges of the newly developing world of Electric Vehicles and ensure that Ford Pro's client base receives best-in-class level client success.  He's also a huge fan of the Golden Girls, and it's almost impossible to catch him not wearing a t-shirt showcasing those fabulous ladies.  He's intrigued and impressed several clients and colleagues with his uncanny ability to weave a reference or two to the Golden Girls in almost any situation.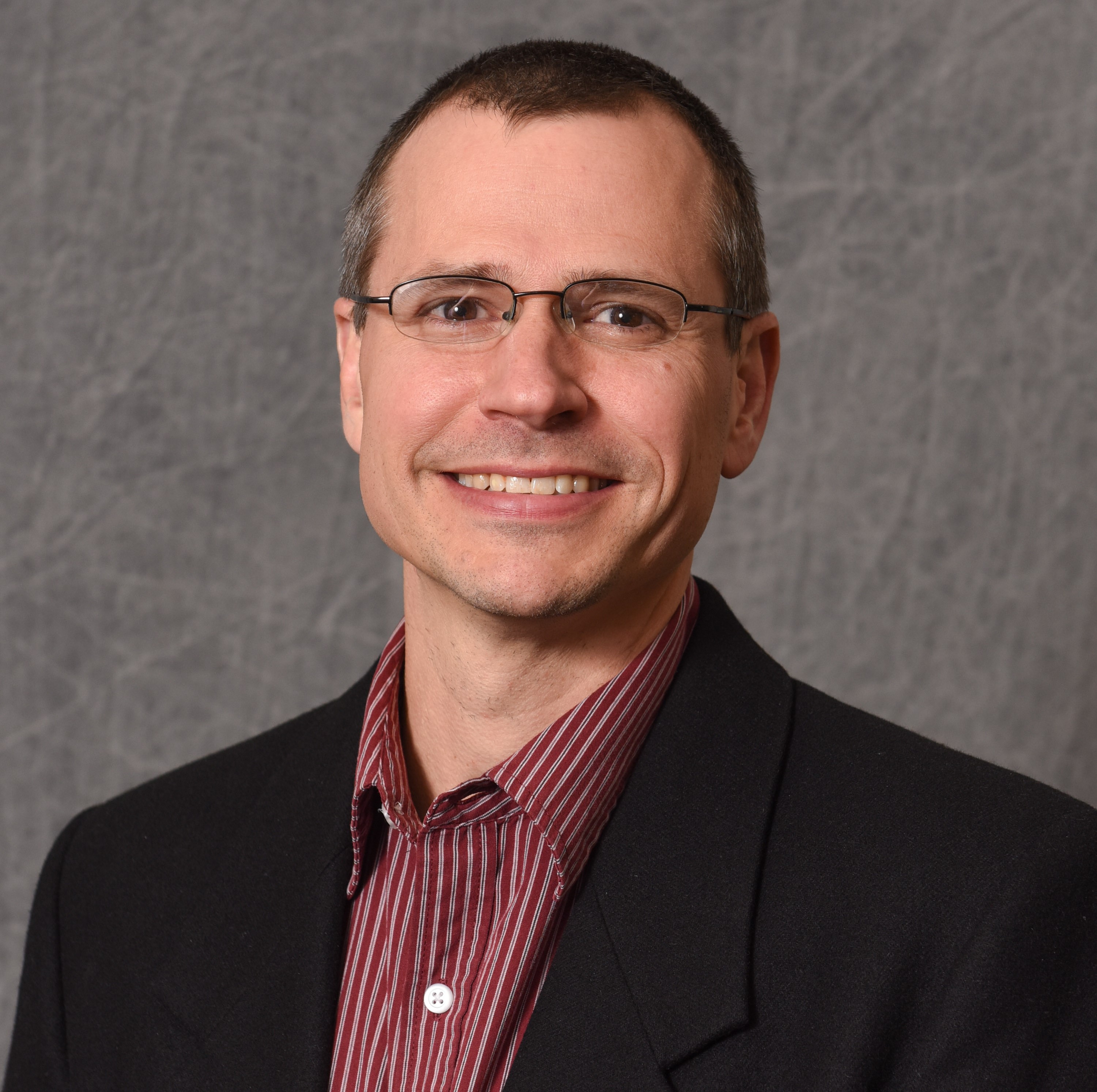 Jeffrey Reaser
How to Recognize Linguistic Discrimination
The 55 years since the Civil Rights Act was passed have witnessed a profound societal shift with respect to diversity. Forced integrated gave way to tolerance, which eventually transitioned into appreciation of difference, and has most recently transformed into rhetoric that posits diversity should be celebrated as a strength in communities, schools, and businesses. We also have a collectively understood canon of diversity extending from the legally protected categories of "race, religion, national origin, sex, handicap, and family status" to other related categories, such as socioeconomic class and sexuality. Absent from this canon is language. In fact, in many cases, it is still legal to discriminate against people on the basis of language or dialect.
The issue – which serves as the starting point for this session – is that language never operates independently of the other categories of diversity we claim to value, but instead, serves as a proxy by which we enact the standard language ideology that we have been steeped in, and manifest implicit biases that insidiously discriminate against minoritized groups and individuals.
Language and implicit bias impact how we approach employees and clients and the experiences they have with us in largely invisible ways. As such, it is essential to bring a linguistically informed perspective on language to all situations involving employees or clients.  By examining the basics of sociolinguistics and the ways standard language ideology impact all users of language, it is possible to begin to design systems and policies that avoid the linguistic pitfalls examined in this presentation.
Jeffrey Reaser is professor of English linguistics at NC State University, where he directs the English teacher education and linguistics programs, and co-directs the Language and Life Project. He has written four books, including Talkin' Tar Heel and Dialects at School, and more than twenty research articles. He has been recognized for his outstanding research,
teaching, advising, and mentoring, including the 2014 North Carolina Book Award, NC State's Lifetime Undergraduate Research Mentoring Award, and the 2020 National Council of Teachers of English award for outstanding research. He has also worked on numerous documentary projects, including the Emmy-winning program, Talking Black in America.
Denise Schmitz
When UX Meets CX: A Website Design Journey
Session Description Forrthcoming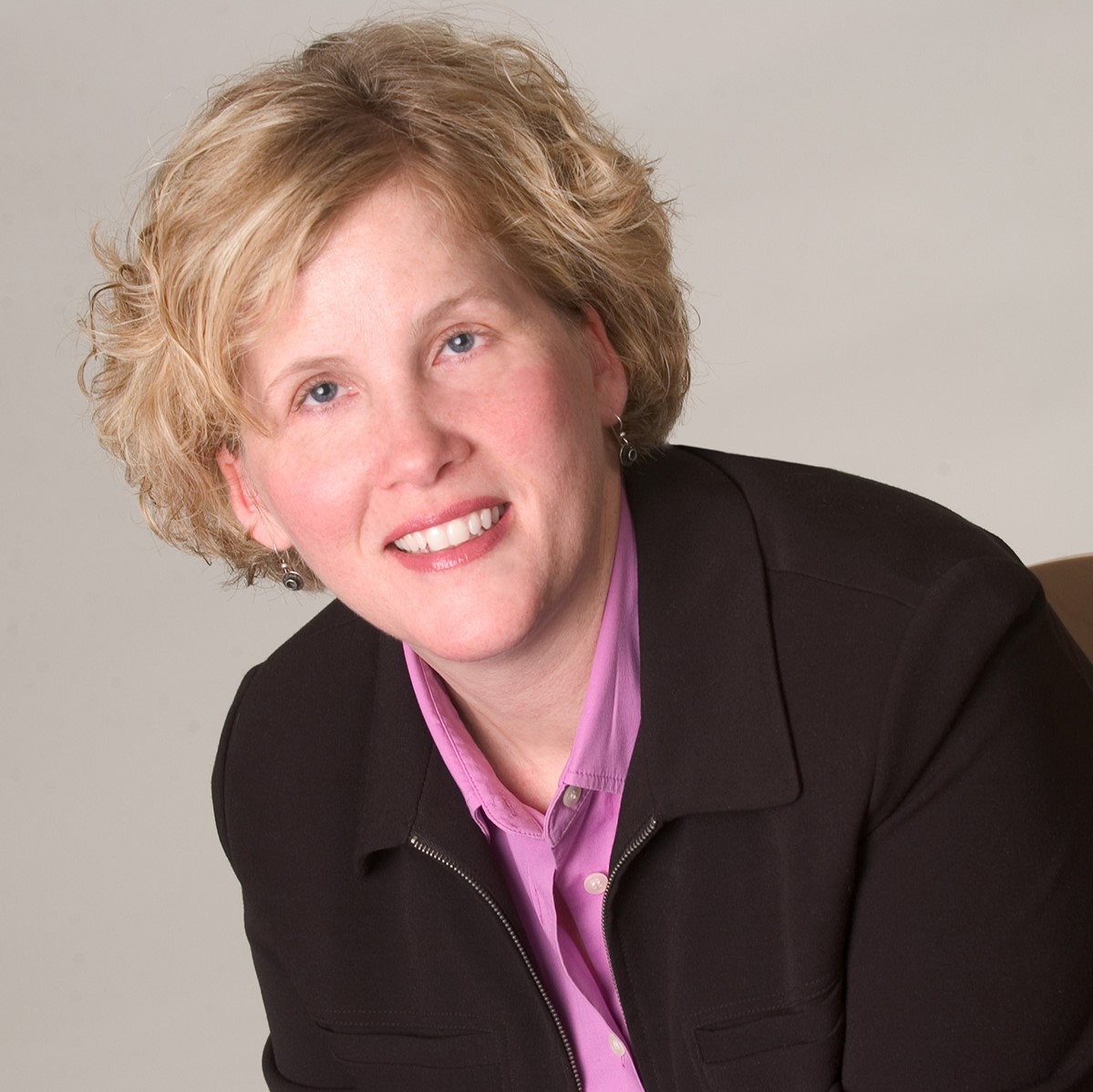 Denise has been with Neumann Monson Architects for over 20 years. She manages the firm's marketing and business development efforts and serves on the firm's CX and EX Teams.
She is currently leading NM's evolution to inbound marketing, oversees all content generation, and coordinates efforts with the firm's core seller-doer team.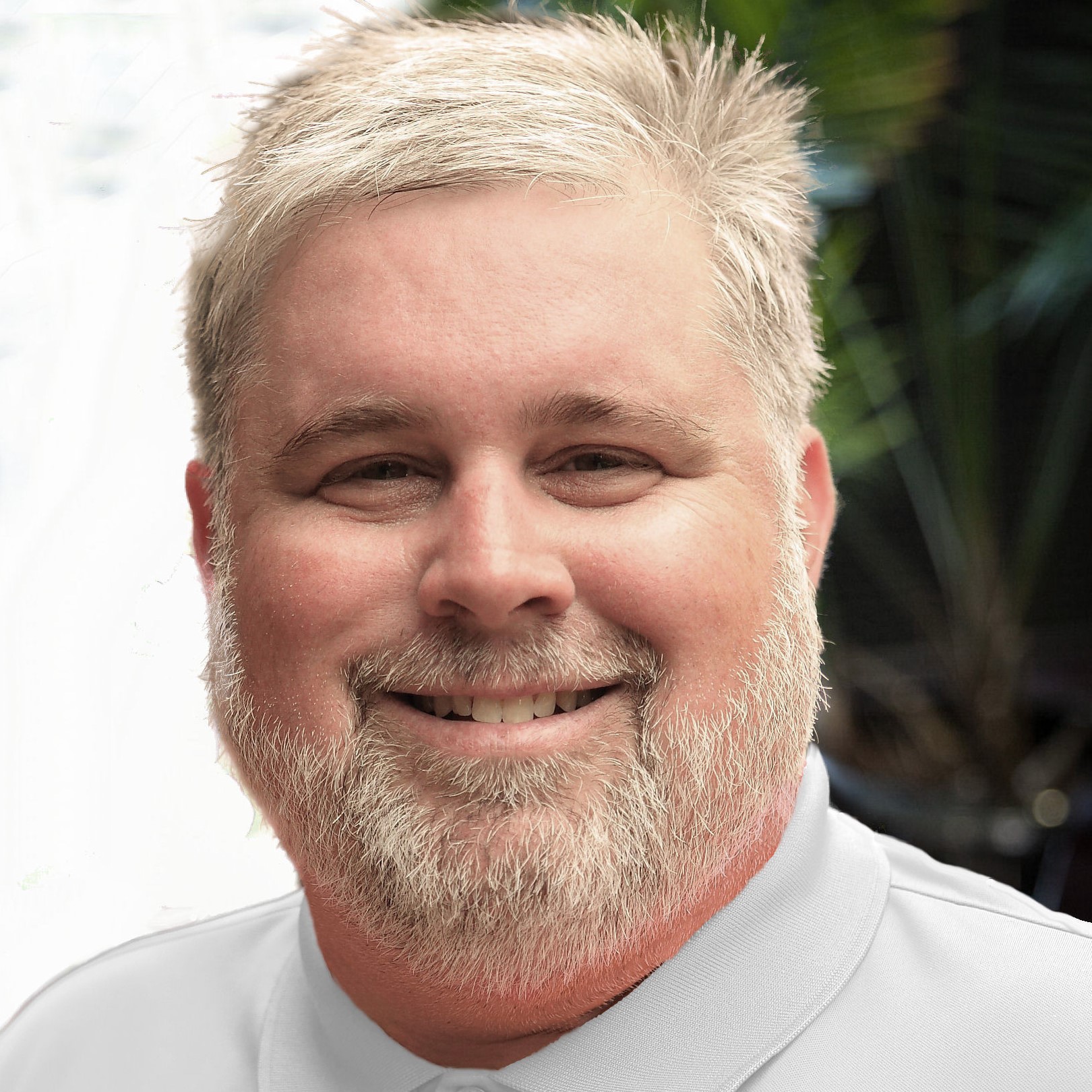 L. Eddie Staley
"Can You Hear Me Now?" Exceptional Client Experience by Design
During this presentation, we will cover the outcomes of hosting a client listening workshop. We'll discuss the challenges of putting together a workshop for clients, the "right" questions to ask, and how to best engage with your clients and provide a space for them to be open and honest. This breakout session describes how WithersRavenel enlisted clients across the market sectors we serve to better understand their needs, expectations, and how they feel during the life of their project and how our project managers worked in groups with clients to develop client journey maps for specific project types.
L. Eddie Staley, PLS, GISP is WithersRavenel's Chief Client Experience & Innovation Officer, a Professional Land Surveyor (PLS), and a certified GIS Professional (GISP) with over 25 years of award-winning project management experience. He focuses on designing, orchestrating, and improving the WithersRavenel client experience program as part of the "WithersRavenel Way". Under Eddie's leadership, WithersRavenel has
been awarded the PSMJ Premiere Award for the past 5 years.
Always a surveyor and GIS professional at heart, Eddie has a passion for asset management and the benefits it provides to clients of all sizes. As the Past-President of the APWA NC Technology Division and Past-President of the APWA NC State Chapter, Eddie has helped lead the charge of Asset Management for Public Works across NC and at the national level.
​
Aleks Stoyanov
Client Feedback Tool Product Updates, Roadmap, and User Ideation Session (Monday)
Most of you know we've been hard at work thoroughly modernizing and rebuilding the Client Feedback Tool. During this informal session, our product leadership will share with you our progress to date, our imminent next releases, and our long-term vision for the product. Most of all, we want to hear from you! What do YOU want the tool to be? What can we do to make your life easier? This will be your best opportunity to shape the future of our product.
If you aren't currently using CFT, you're still welcome to join us. We'd love to hear what you like and don't like about your current feedback platform, and bring the best ideas you have into our platform as well.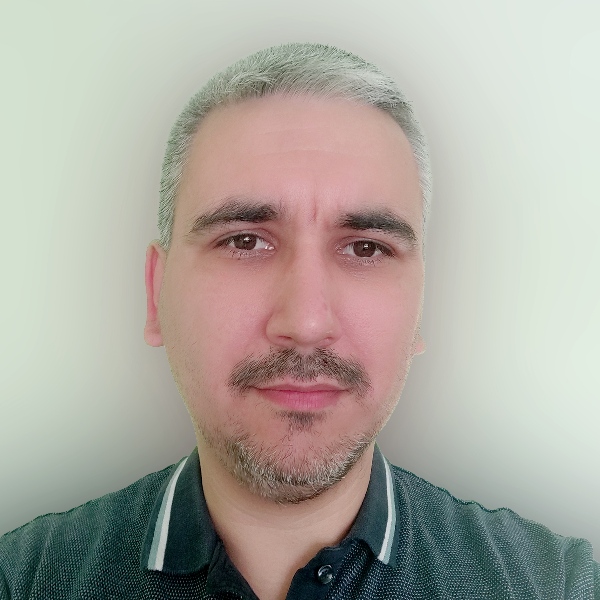 Client Feedback Tool User Group Discussion (Thursday)
During this breakfast session, connect with other users of the CFT platform to share insights, best practices, questions, and ideas. Our product leadership team will be present to listen, learn, and help. We'll briefly demonstrate the new features coming (in case you missed the Monday CFT workshop), and field your questions to help you get the most out of the platform.
Aleks is the UX/UI design manager of Client Savvy and as such he puts his energy and creativity into the evolution of all their products and brands.
His creative career started as a side job 20+ years ago while he was a student. After graduating, he devoted himself entirely to the profession. Since then, he has grown into a full-stack designer with competencies in all major design fields. He has successfully delivered projects for some of the world's top 500 brands, first as a designer and later as a creative team lead.
Several years ago, Aleks decided to complete the circle and decided to create software solutions from ideation to release.
To do that, he moved into Interface Engineering, adding an MSc in Software Engineering to the mix and developing strong front-end expertise.
In recent years he is often invited to give lectures at the University of Varna on various aspects of UX/UI design, web animation, and front-end development. Alek's main goal when teaching these courses is to have others realize that form and function have never been two separate things – all truly great solutions feature them both in perfect synergy.
Ryan Suydam
Client Savvy's Annual "State of CX" Update
When we began CXps in 2015, 99% of leaders in professional services had never even heard the term "Client Experience." Today, it's all changed. In our annual update, Client Savvy CXO and co-founder Ryan Suydam will share insights, updates, trends, and analysis from across the industry. He'll share emerging best practices, new approaches, and help orient you and your firm forward towards CX success.
Why Feedback in Professional Services is Different: An Overview of the Client Feedback Tool
Have you ever taken a survey that made your life better? No? Then why would you subject your clients to another terrible survey?
Since 2004, Client Savvy has been developing the Client Feedback Tool specifically for professional services firms to address this fundamental question. The rules are entirely different! Here, we'll share with you the five fundamentals to making electronic feedback work in your firm and demonstrate how our platform uniquely addresses these critical needs. Users of our platform are twice as likely to be referred to others, three times more likely to see above-average financial results, and seven times less likely to lose a key client. Why? Because we were founded by and for professional services firms.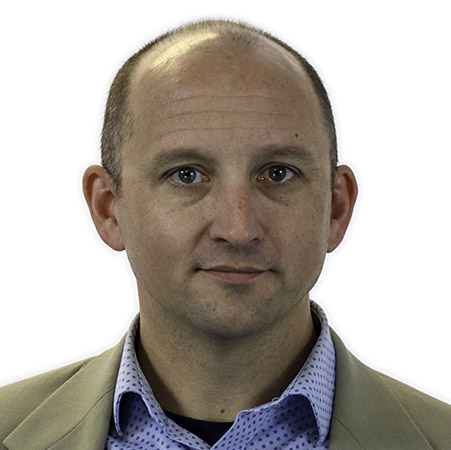 CAN'T MISS THIS! Experience Excursions and Group Outings
In our debut year last year, the Experience Excursions were the top-rated element of the CXps event. You'll join a small team of 6-12 people to go have an experience Wednesday evening. These events are designed to give you a memorable customer experience. While you will have fun, you'll also engage the experience with your CX radar up and in full service.
Then, Thursday during the "Application Day" workshop, you'll meet with your small group and diagnose your experience. After spending two days learning all about CX, Thursday is your day to put your new-found learning to the test. You can map your journey, ideate on service innovations, identify new revenue potential, and assess every aspect of your experience. Finally, you'll work with your team to identify what lessons are transferrable back to your own firms.
Last year we had activities as diverse as ax throwing and Build-A-Bear. And every group was able to walk away engaged, excited, and with their CX skills fully engaged.
So don't even think about going home early. Wednesday night / Thursday morning is THE EVENT where you put all your learning to practice.
Ryan Suydam co-founded Client Savvy in 2004, to help firms create fierce client loyalty by designing, implementing, and measuring client experiences. He has coached over 300 organizations and over 10,000 professionals on the skills required to be "client savvy." His clients are twice as likely to be 
recommended by their clients, three times as likely to realize above-average financial returns, and consistently attract and retain better employees. Based in Raleigh, NC, he welcomes your questions at ryan@clientsavvy.com.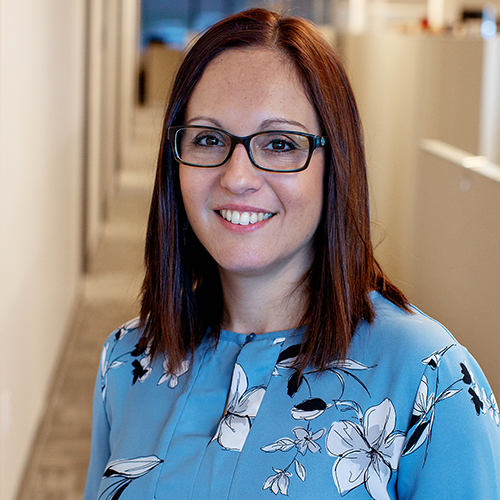 Kristi Weierbach
Is your Organizational Architecture aligned with your CX and EX Strategy?
The Organizational Architecture of a firm when effectively designed will attract both employees and clients. When it is poorly designed it will cause confusion, frustration, and ultimately negatively impact the experience for both employees and clients. In this session, you will learn about the 5 key components of Organizational Architecture and the steps you can take to leverage them to achieve your EX and CX Strategies.
​Kristi focuses her extensive expertise on helping clients design a workforce that is not only prepared for the future, but one that leverages disruption to thrive and succeed. Weaving together a unique blend of anticipatory tools and insights with practical solutions, Kristi provides clients with an organizational architecture that empowers them for the NextGen.
Applying deep workforce knowledge, Kristi helps companies overcome challenges by providing strategic direction, implementing and improving policies and procedures, and skillfully turning human capital management into a competitive advantage.
Kristi has earned her Ph.D. in Organizational Management with a specialization in HR from Capella University and obtained numerous professional certifications including becoming a Senior Professional in Human Resources (HR Certification Institute) and an SHRM Senior Certified Professional (Society for Human Resource Management).
Kristi is an active blogger and frequent presenter on workforce and NextGen-related topics.
Make sure to ask her about the time her palms were scanned at the airport!