Register for the 2023 CXps Conference.
Learning materials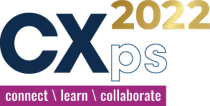 CX-Cellence Roundtable Discussion | Neumann Monson Architects
Listen to Denise Schmitz, Marketing Manager at Neumann Monson Architects, discuss her firm's quest to deliver excellent designs and excellent client service and how that is driving their business outcomes!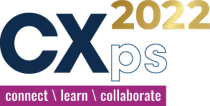 CX-Cellence Roundtable Discussion | Marcum LLP
Jennifer Carro, Director of Client Experience at Marcum LLP, joins us to discuss how her firm's commitment to the client experience and the employee experience depend on each other; and how empowering associates across the organization has impacted client relationships.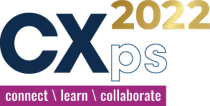 CX-cellence Roundtable Discussion | WithersRavenel
Eddie Staley, Chief Client Experience & Innovation Officer at WithersRavenel, discusses his firm's CX-cellence 2022 submittal "Client Communication in the Age of COVID."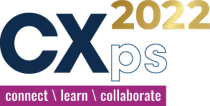 CX-cellence Roundtable Discussion | Green International Affiliates, Inc.
Hear from Jasmine Strout, Marketing & Engagement Coordinator at Green International Affiliates, Inc., about the organization's award-winning #CX-cellence submittal, "Reimagining the Possible."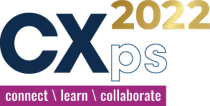 CX-cellence Roundtable Discussion | DAHLIN Group Architecture | Planning
During our conversation, we hear Vanessa Pelletier discuss the implementation of DAHLIN's "Client Relationships Champions", where this initiative stands today, and the impact this award-winning submission currently has on the firm's business outcomes.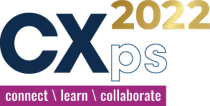 CXps 2022 | What Talent War!? This is How to Conquer It and How We Did It!
During this session, we will discuss how using non-traditional thinking will allow you to proactively win the talent war while improving your CX/EX!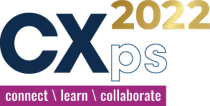 CXps 2022 | Content Marketing & CX
Neumann Monson Architects shares thier strategies, successes, and failures for dedicated written and video content generation that addresses every part of the sales funnel.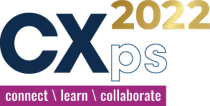 CXps 2022: Surprise and Delight: Enhancing CX through Low Budget and Low Effort Gifting Initiatives
This session will provide three real-world examples of low-budget and low-effort gifting initiatives Bartlett & West undertook to enhance thier client experience.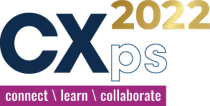 CXps 2022 | Commoditization: The Self-Fulfilling Prophecy for AEC Firms
This session will explore the tremendous opportunity to create unique and compelling brands in this industry through CX and EX approaches.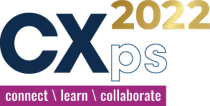 CXps 2022 | Smart Onboarding: Getting CX, EX, & UX Aligned
During this panel session, Jen Hertzig, Mitch Reno, and Gabriel Tevrizian will discuss how they are actively engaged in improving their new client onboarding protocol.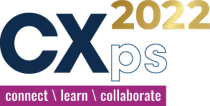 CXps 2022 | Client Sentiment & Sales Success
In this case study, hear how CDM Smith used client insights (NPS data plus proposal win rates) to quantify the impact client sentiment has on sales success.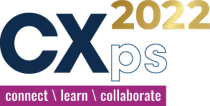 CXps 2022 | Retaining Top Talent through Succession Planning
Join Neumann Monson Architects for insight into how they leveraged a decade of planning and discovery to develop a 40-year succession plan offering diversified ownership to over half of their 40-person staff.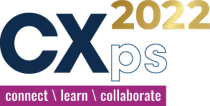 CXps 2022 | Equity & EX- A Personal Story on How to Recruit and Retain Diverse Talent
Keynote speaker Leslie Miley joins us at CXps to discuss his experiences as a Black engineer in a predominantly white, male-led industry and why "diversity, equity, and inclusion" in the workplace is not another buzz term.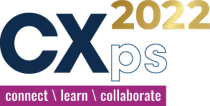 CXps 2022 | The Hidden Opportunity in Your CX Program? Talent Retention
Learn the strategy behind making your CX program a significant contributor to retention, the pitfalls to avoid, and the critical mindset shift leaders must employ to drive success.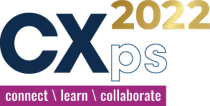 CXps 2022 | Leveraging the Power of X to WOW During Client & Employee Onboarding
This video contains portions of the 2.5-hour workshop, "Leveraging the Power of X to WOW During Client & Employee Onboarding", that was conducted during the general session of CXps 2022.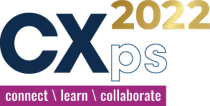 CXps 2022 | 3 Pillars of a Successful CX Program
This session will break down the 3 pillars of a successful CX program and how to incorporate those into your business. The outcomes and focus for each company may be unique, but the process can be broken down into three focus areas.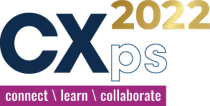 CXps 2022 | Client Relationship Report Card
Learn how a Client Relationship Report Card can be structured to highlight the important aspects of a client relationship while also providing areas for improvement.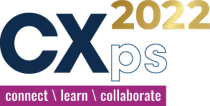 CXps 2022 | Making Delight Intentional for Measurable Payoff
During this session, John Goodman, Vice Chairman of Customer Care Measurement and Consulting, will present rigorous consumer research on types of delight and their payoff as well as a recent proof of concept.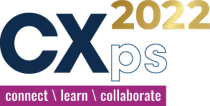 CXps 2022 | CX Peer Panel Discussion
The panel discusses where they are in their firm's CX journey, what trials and tribulations they've experienced recently within their firm's CX life cycle, what keeps them motivated to ensure their clients receive the best experience possible, and the nugget of wisdom they wish they had when they started on the crazy journey that is CX!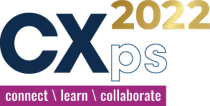 CXps 2022: The State of CX in the Industry
This opening keynote address to CXps 2022 will set the tone for the rest of the conference by discussing the evolution of CX over the past ten years and underscoring the increasing effects a successful CX strategy plays in creating loyal, revenue-generating clients.

CXps 2021 | Aligning Strategy
CXps 2021 Day 3 Keynote Session

CXps 2021 | Winning Hearts
CXps 2021 Day 2 Keynote Session

CXps 2021 | Winning Heads
CXps 2021 Day 1 Keynote Session

KSM | Put Data Into Action: Combine CX + RX Data to Improve Profit & Delight Clients
By leveraging the visualization and data slicing capabilities of Power BI, new insights into the relationship of client satisfaction and revenue opportunities are realized.

KSM | How To Hire, Promote, or Become a CX Leader: Eight Critical Behaviors Revealed
Talent Matters, a behavioral research and coaching organization, partnered with Client Savvy to perform original research into what makes award-winning CX Champions so good at what they do.

KSM | Applying the 80/20 Principle to Your CX Initiative
Alex Merbach from Faith Technologies shares how they used the Ideal Client Profile and the Pareto Principle to focus on their top 20% of clients and double revenue in three years.

KSM | Aligning Your Brand with CX & EX
Aligning Your Brand with CX & EX- Presented by Ida Cheinman

KSM | Making "Client Success" Part of your CX Strategy
In this engaging discussion, Danny shares how he helped Transloc re-invent their client service model from the traditional "account management" to a modern "Client Success Management" model.

KSM | The Ecosystem of Experience
During this session, Michele shares the concept of the "experience ecosystem," where we no longer need to look at client and employee experience as separate and different, or one initiative vs. the other.

KSM | How Marketers Can Use Client Feedback
This KSM session explains how feedback can be used to improve proposals and to help generate new marketing content.

KSM | Transform Your Client Experience through Storytelling
Enhance your Client Experience with storytelling by taking your clients on a journey.

KSM | Leveraging Cross-Organizational Benefits of CX & EX Post-COVID
In this session, we will cover what CX and EX actually are and how each silo and division of your firm benefits from formalizing CX and EX.

KSM | The Role of Pricing, Budgeting, & Billing in Your CX Program
This session covers the six pillars of CX to depict best practices, ideas and deliberate ways to approach pricing, fees and billing to positively impact your CX programs.

KSM | Get Paid Faster: Strategies for Improving Invoicing, AR, and the Intersection of CX
This session will explore the benefits of optimized AR, the AR optimization journey, strategies for reducing work in process (WIP), and technologies that can help.
CXps 2021 | Aligning Strategy
Day 3 of the CXps 2021 Virtual Event focused on integrating client experience into your business strategy. Chandra Storrusten from Visible Value discusses how CX impacts the vision, mission, and positioning of your firm. By the conclusion of this session, as well as the overall virtual conference, you will have your own CX Charter that provides the business case, stories, and strategies to enable you to successfully implement a client experience and employee experience management program at your company!
Chandra Storrusten

Visible Value | CEO & Chief Value Creation Officer
CXps 2021 | Winning Hearts
On Day 2 of our CXps 2021 Virtual Conference, Andrea Mac from Prequal discusses "Winning Hearts", and how the power of storytelling impacts your Client Experience culture within your firm. What's the story you use to spread awareness among your colleagues for increasing CX initiatives?
Andrea Mac

Prequal | Growth Strategist
CXps 2021 | Winning Heads
Day 1 of the 3-day Business of CX conference features Ryan Suydam, creator of the Client Feedback Tool and founder of Client Savvy. Ryan presents the business side of Client Experience and how to effectively formulate ways to uncover the value of CX initiatives.
Ryan Suydam

Client Savvy | Chief Experience Officer