Welcome to the CXps knowledge library
Full year access to a rich library of video tutorials, case studies and interactive materials
Learning materials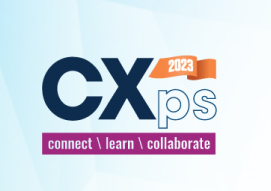 CXps 2023 | Highlight Video
If you and your firm are serious about CX, this is the conference you don't want to miss!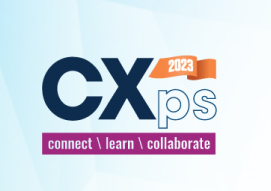 CXps 2023 | The State of CX in the Industry
Our opening session from CXps 2023 shares emerging best practices, new approaches, and helps orient you and your firm forward towards CX success.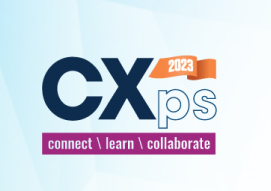 CXps 2023 | What is an Experience Design Audit? How & When to Do One…Effectively.
This breakout session will take a deeper dive into exploring the elements of Auditing your Experience Design and give you the tools you'll need to get started in real time.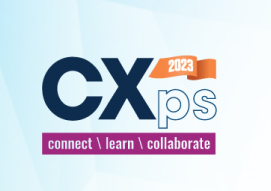 CXps 2023 | How to Recognize Linguistic Discrimination
By examining the basics of sociolinguistics and the ways standard language ideology impact all users of language, learn how it is possible to begin to design systems and policies that avoid the linguistic pitfalls examined in this presentation.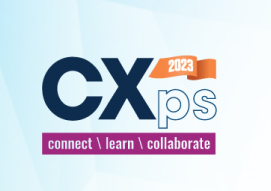 CXps 2023 | Do You Aspire to lead CX from the Executive Table
Hear how CX leadership interacts with other executive leaders, traverses long-entrenched organizational silos, and creates real, lasting change in their firms.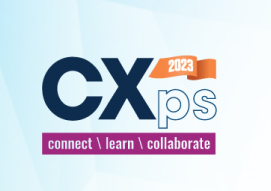 CXps 2023 | When UX Meets CX: A Website Design
In this session, you'll learn how Neumann Monson Architects transformed our website from one focused solely on aesthetics to one that is grounded in CX and UX and clearly tells our brand story.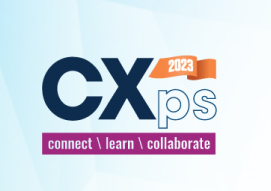 CXps 2023 | Optimizing CX Through Client Assessments
In this session, we will cover the challenges of developing a consistent pipeline of clients to interview, securing attorney buy-in, and building a bench of quality assessors in-house.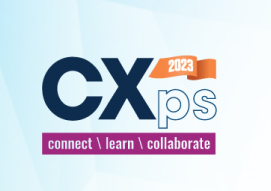 CXps 2023 | Not Winning the Talent War? Start Thinking of Your Candidates & Employees as Customers
The session is designed to show how applying modern marketing principles to every step in the employee journey – from a candidate to a new hire to a brand ambassador – will drive positive results for your firm.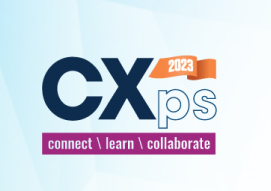 CXps 2023 | CX and Sales Leveraging Your CX Efforts Programs During the Pitch Process
The session will be highly practical and focused on providing attendees with actionable strategies for using CX to drive sales growth.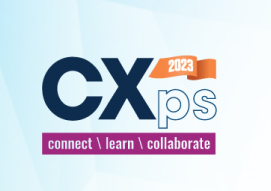 CXps 2023 | Client Experience in a Newly Developing Market
Learn how client experience has been leveraged to guide complex client journeys in a newly developing market.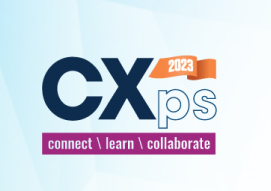 CXps 2023 | "Can You Hear Me Now?" Exceptional Client Experience by Design
During this presentation, we will cover the outcomes of hosting a client listening workshop.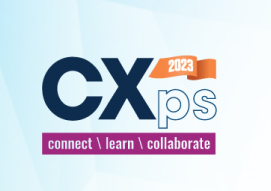 CXps 2023 | Building a Client Experience Culture
In this session, we'll explore the key strategies and initiatives needed to create a culture of exceptional client service, regardless of the size of your organization.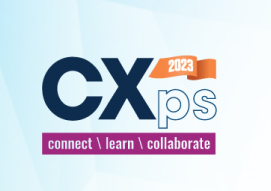 CXps 2023 | Beyond the Hype Real Ways to Utilize AI in Your CX
This talk will cover four key areas where AI can be used in meaningful ways in any organization to improve the planning, design, delivery, and optimization of CX.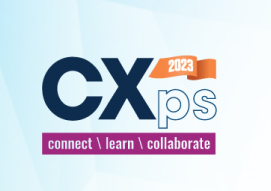 CXps 2023 | Making Client Experience a "Hard Skill"
Learn how taking an empathetic approach to incorporating change across an organization resulted in an increase in engagement from Project Managers as well as Clients.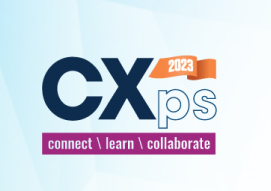 CXps 2023 | High Octane Success Maximizing Opportunities to Create an Extraordinary Client Event
In this session, we'll review ways to make your client event extraordinary and impactful on multiple levels.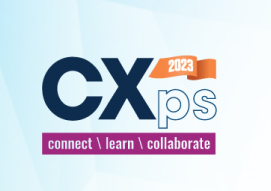 CXps 2023 | Helping Customers Rationally Evaluate Risk
This session reviews the application of a set of evaluative criteria to each participant's marketplace and highlights those with the apparent best and weakest scores, followed by group brainstorming for how to leverage or enhance best practices.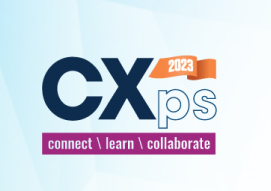 CXps 2023 | Not Auditing Your Experience Design is Costing You Money
Customer Experience is crucial, but, our approach to creating and facilitating impactful experience interactions is missing a key component —Auditing Your Experience Design.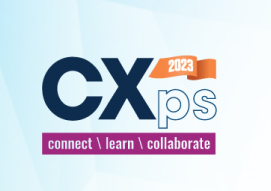 CXps 2023 | Websites and EX Proven User Experience Strategies for Engaging Top Talent
During this session, we will share innovative ideas that can transform a website into a dynamic recruitment machine.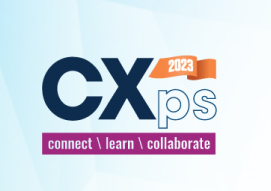 CXps 2023 | Putting Clients First During a Recession: The Power of Client Experience in Strategic Planning
Join us for this session to discover how focusing on client experience in your strategic plan can help your business thrive during an economic recession.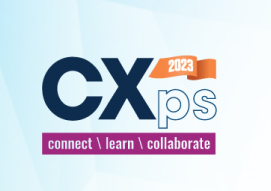 CXps 2023 | Day 1 Conference Recap
CXps 2023 Day 1 Recap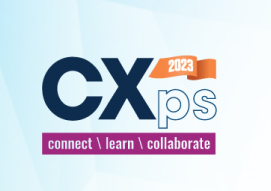 CXps 2023 | Day 2 Conference Recap
CXps 2023 Day 2 Conference Recap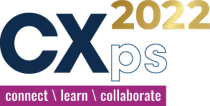 CX-Cellence Roundtable Discussion | Neumann Monson Architects
Listen to Denise Schmitz, Marketing Manager at Neumann Monson Architects, discuss her firm's quest to deliver excellent designs and excellent client service and how that is driving their business outcomes!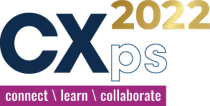 CX-Cellence Roundtable Discussion | Marcum LLP
Jennifer Carro, Director of Client Experience at Marcum LLP, joins us to discuss how her firm's commitment to the client experience and the employee experience depend on each other; and how empowering associates across the organization has impacted client relationships.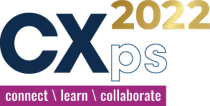 CX-cellence Roundtable Discussion | WithersRavenel
Eddie Staley, Chief Client Experience & Innovation Officer at WithersRavenel, discusses his firm's CX-cellence 2022 submittal "Client Communication in the Age of COVID."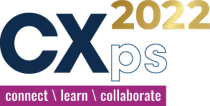 CX-cellence Roundtable Discussion | Green International Affiliates, Inc.
Hear from Jasmine Strout, Marketing & Engagement Coordinator at Green International Affiliates, Inc., about the organization's award-winning #CX-cellence submittal, "Reimagining the Possible."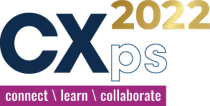 CX-cellence Roundtable Discussion | DAHLIN Group Architecture | Planning
During our conversation, we hear Vanessa Pelletier discuss the implementation of DAHLIN's "Client Relationships Champions", where this initiative stands today, and the impact this award-winning submission currently has on the firm's business outcomes.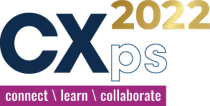 CXps 2022 | What Talent War!? This is How to Conquer It and How We Did It!
During this session, we will discuss how using non-traditional thinking will allow you to proactively win the talent war while improving your CX/EX!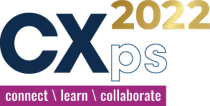 CXps 2022 | Content Marketing & CX
Neumann Monson Architects shares thier strategies, successes, and failures for dedicated written and video content generation that addresses every part of the sales funnel.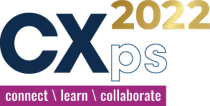 CXps 2022: Surprise and Delight: Enhancing CX through Low Budget and Low Effort Gifting Initiatives
This session will provide three real-world examples of low-budget and low-effort gifting initiatives Bartlett & West undertook to enhance thier client experience.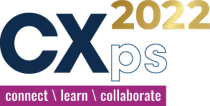 CXps 2022 | Commoditization: The Self-Fulfilling Prophecy for AEC Firms
This session will explore the tremendous opportunity to create unique and compelling brands in this industry through CX and EX approaches.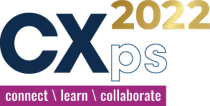 CXps 2022 | Smart Onboarding: Getting CX, EX, & UX Aligned
During this panel session, Jen Hertzig, Mitch Reno, and Gabriel Tevrizian will discuss how they are actively engaged in improving their new client onboarding protocol.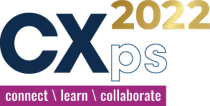 CXps 2022 | Client Sentiment & Sales Success
In this case study, hear how CDM Smith used client insights (NPS data plus proposal win rates) to quantify the impact client sentiment has on sales success.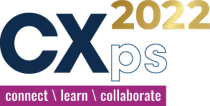 CXps 2022 | Retaining Top Talent through Succession Planning
Join Neumann Monson Architects for insight into how they leveraged a decade of planning and discovery to develop a 40-year succession plan offering diversified ownership to over half of their 40-person staff.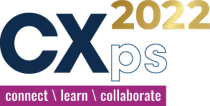 CXps 2022 | Equity & EX- A Personal Story on How to Recruit and Retain Diverse Talent
Keynote speaker Leslie Miley joins us at CXps to discuss his experiences as a Black engineer in a predominantly white, male-led industry and why "diversity, equity, and inclusion" in the workplace is not another buzz term.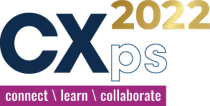 CXps 2022 | The Hidden Opportunity in Your CX Program? Talent Retention
Learn the strategy behind making your CX program a significant contributor to retention, the pitfalls to avoid, and the critical mindset shift leaders must employ to drive success.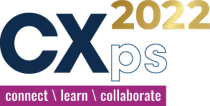 CXps 2022 | Leveraging the Power of X to WOW During Client & Employee Onboarding
This video contains portions of the 2.5-hour workshop, "Leveraging the Power of X to WOW During Client & Employee Onboarding", that was conducted during the general session of CXps 2022.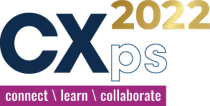 CXps 2022 | 3 Pillars of a Successful CX Program
This session will break down the 3 pillars of a successful CX program and how to incorporate those into your business. The outcomes and focus for each company may be unique, but the process can be broken down into three focus areas.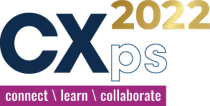 CXps 2022 | Client Relationship Report Card
Learn how a Client Relationship Report Card can be structured to highlight the important aspects of a client relationship while also providing areas for improvement.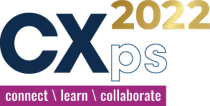 CXps 2022 | Making Delight Intentional for Measurable Payoff
During this session, John Goodman, Vice Chairman of Customer Care Measurement and Consulting, will present rigorous consumer research on types of delight and their payoff as well as a recent proof of concept.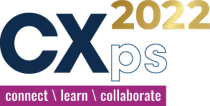 CXps 2022 | CX Peer Panel Discussion
The panel discusses where they are in their firm's CX journey, what trials and tribulations they've experienced recently within their firm's CX life cycle, what keeps them motivated to ensure their clients receive the best experience possible, and the nugget of wisdom they wish they had when they started on the crazy journey that is CX!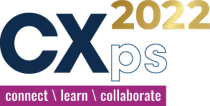 CXps 2022: The State of CX in the Industry
This opening keynote address to CXps 2022 will set the tone for the rest of the conference by discussing the evolution of CX over the past ten years and underscoring the increasing effects a successful CX strategy plays in creating loyal, revenue-generating clients.

CXps 2021 | Aligning Strategy
CXps 2021 Day 3 Keynote Session

CXps 2021 | Winning Hearts
CXps 2021 Day 2 Keynote Session

CXps 2021 | Winning Heads
CXps 2021 Day 1 Keynote Session

KSM | Put Data Into Action: Combine CX + RX Data to Improve Profit & Delight Clients
By leveraging the visualization and data slicing capabilities of Power BI, new insights into the relationship of client satisfaction and revenue opportunities are realized.

KSM | How To Hire, Promote, or Become a CX Leader: Eight Critical Behaviors Revealed
Talent Matters, a behavioral research and coaching organization, partnered with Client Savvy to perform original research into what makes award-winning CX Champions so good at what they do.

KSM | Applying the 80/20 Principle to Your CX Initiative
Alex Merbach from Faith Technologies shares how they used the Ideal Client Profile and the Pareto Principle to focus on their top 20% of clients and double revenue in three years.

KSM | Aligning Your Brand with CX & EX
Aligning Your Brand with CX & EX- Presented by Ida Cheinman

KSM | Making "Client Success" Part of your CX Strategy
In this engaging discussion, Danny shares how he helped Transloc re-invent their client service model from the traditional "account management" to a modern "Client Success Management" model.

KSM | The Ecosystem of Experience
During this session, Michele shares the concept of the "experience ecosystem," where we no longer need to look at client and employee experience as separate and different, or one initiative vs. the other.

KSM | How Marketers Can Use Client Feedback
This KSM session explains how feedback can be used to improve proposals and to help generate new marketing content.

KSM | Transform Your Client Experience through Storytelling
Enhance your Client Experience with storytelling by taking your clients on a journey.

KSM | Leveraging Cross-Organizational Benefits of CX & EX Post-COVID
In this session, we will cover what CX and EX actually are and how each silo and division of your firm benefits from formalizing CX and EX.

KSM | The Role of Pricing, Budgeting, & Billing in Your CX Program
This session covers the six pillars of CX to depict best practices, ideas and deliberate ways to approach pricing, fees and billing to positively impact your CX programs.

KSM | Get Paid Faster: Strategies for Improving Invoicing, AR, and the Intersection of CX
This session will explore the benefits of optimized AR, the AR optimization journey, strategies for reducing work in process (WIP), and technologies that can help.