CX
Conference
May 8-11, 2023 | Durham, North Carolina
Thank you to everyone who participated in CXps 2022! View the sessions here!
Founded by Client Savvy, CXps is open to ALL professional services firms with a passion to differentiate their firm on the service they provide. The event includes opportunities to engage in CX initiatives from all levels: the CEO who needs to understand the strategic benefit, the HR Director who recognizes the importance of the employee experience (EX), the internal champion who needs to know how to "sell" it to the team, and the program coordinator whose job it is to get their initiative off the ground.
CXps brings together people who want more than theory. They want to know HOW to take the next steps to make their firms successful in integrating client experience with their firms' strategic initiatives.
CXps 2023 is designed to deliver the most innovative CX strategies through a combination of keynote speakers, breakout sessions, workshops, and panel discussions.
If you have not participated in a CXps conference before, we encourage you to look back at our speakers and watch the recordings of our CXps 2022 event.
As a reminder, each paid membership in the CXps community includes the registration fee for the conference
Coming Soon: CX-cellence 2023 Award Submittals!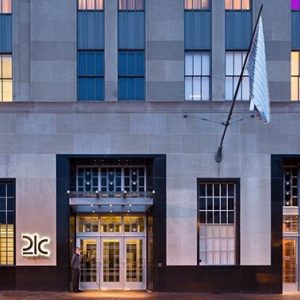 Welcome Reception
Tentative Time- 6:00 p.m. – 8:00 p.m.
Details coming soon!
Day 1
Details coming soon!
*Times are approximate and activities are subject to change
Day 2
Details coming soon! 
*Times are approximate and activities are subject to change
Day 3
Details coming soon! 
*Times are approximate and activities are subject to change
21c Museum Hotel
Unscripted Hotel
Durham Convention Center
Durham Marriott City Center
Unscripted's rooms blend timeless mid-century design with modern functionality. The sleek and streamlined designs are bold yet totally approachable.
Durham is home to a wide variety of rich and diverse cultural attractions. The Durham Convention Center is located steps away from the Carolina Theatre, a historic landmark that remains a thriving spot for entertainment, and near the Durham Performing Arts Center, a nationally respected arts center. Enjoy unique restaurants, shopping, art galleries, breweries, and museums. Spend the afternoon enjoying our rich architecture, or catch a baseball game at the Durham Bulls Athletic Park.
We are located two miles away from both Duke University and North Carolina Central University. Situated just four miles from the world-renowned Research Triangle Park, and convenient to Raleigh-Durham International Airport.
Set in the heart of Durham, NC, our downtown hotel is attached to the Durham Convention Center and steps away from the Carolina Theatre and Durham Performance Arts Center. 
Standing tall and proud in the center of downtown Durham, 21c Museum Hotel is a multi-venue contemporary art museum offering more than 10,500 square feet of art-filled exhibition and event space, a full-service boutique hotel with luxurious guest rooms, and home to Counting House restaurant. Stay with us and the iconic Fuchsia Penguin.