Conference
April 22-24, 2024 | Rio Grande, Puerto Rico
CXps 2024, presented by Client Savvy, is your gateway to elevating your professional services firm through exceptional client experiences.
Gain strategic insights from top-tier CEOs who understand the benefits of client experience.
Explore the significance of Employee Experience (EX) with HR Directors committed to excellence.
Equip internal champions at your business with tools to effectively advocate for CX within their teams.
Empower program coordinators to launch successful CX initiatives.
CXps goes beyond theory, offering actionable steps to drive your firm's success by integrating client experience into your strategic initiatives. We like to lead by example, combining white glove service with a healthy dose of fun for our attendees.
Stay up to date with CXps!
Don't miss an important event update. Sign up to receive conference alerts.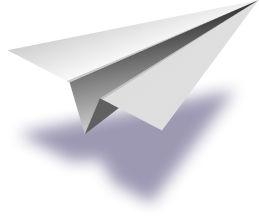 Conference Agenda
Tentative agenda subject to change
Proudly brought to you by
It's all about the experience.
And, as our partners in making CXps 2024 a success, we want to ensure you have a positive and valuable experience. As a Sponsor of CXps 2024 you will be recognized throughout the event and be promoted on all Client Savvy social media channels.
Platinum
Logo / Brand on Conference Giveaway

CXps 2024 Premier Banner Ad Space

One 8' x 10' booth space

Keynote Session Sponsor

Two 20-minute Industry Solution Sessions
Three Conference Registrations
Gold
CXps 2024 Premier Banner Ad Space

One 8' x 10' booth space

Workshop Session Sponsor

One 20-minute Industry Solution Session
Two Conference Registrations
Silver
One 4' x 4' booth space, 32" round table

Breakout Session Sponsor

One Conference Registration
Bronze
Breakout Sponsor (morning or afternoon)

One Conference Registration
Bronze – Platinum Sponsors also receive the Conference Attendee List (Post-Conference)
Send three or more people to CXps 2024 and receive a
Corporate Sponsorship with discounted registration rates!
Email
hello@clientexperience.org
for more details.
All sponsors receive a full listing with logo on the CXps website & recognition at any virtual or in-person events the CXps community hosts throughout 2024.

Wyndham Grand

Rio Mar Beach Resort & Spa
Located at a golden island beachfront with sapphire seas, Wyndham Grand Rio Mar Puerto Rico Golf & Beach Resort is the perfect place for an unforgettable Caribbean getaway. The resort offers full-service amenities, offering guests to enjoy the relaxing spa, three tranquil pools, two state-of-the-art golf courses, an on-property casino ,and more. With a wide variety of restaurants and bars to choose from, guests can indulge in everything from authentic Puerto Rican cuisine to fresh seafood and frozen cocktails.