CX
Conference
May 10-12 | Durham, North Carolina
We are pleased to announce that CXps 2022, our annual conference, will once again be held in-person in Durham, NC, May 10-12, 2022! After virtualizing our events in 2020 and 2021, we are eager to bring our workshop-focused event, along with breakouts, roundtables, and panel sessions to you face-to-face again!
Founded by Client Savvy, CXps is open to ALL professional services firms with a passion to differentiate their firm on the service they provide. The event includes opportunities to engage on a CX initiative from all levels: the CEO who needs to understand the strategic benefit, the HR Director who recognizes the importance of the employee experience (EX), the internal champion who needs to know how to "sell" it to the team, and the program coordinator whose job it is to get their initiative off the ground.
CXps brings together people who want more than theory. They want to know HOW to take the next steps to make their firms successful in integrating client experience with their firms' strategic initiatives.
CXps 2022 is designed to deliver the most innovative CX strategies through a combination of keynote speakers, breakout sessions, workshops, and panel discussions.
If you have not participated in a CXps conference before, we encourage you to look back at our speakers and dynamic presentations from our 2019 conference, and watch the recordings of our keynote speakers from our recent virtual events.
As a reminder, each paid membership in the CXps community includes the registration fee for the conference
Submit today
for the 2022 CX-cellence award!
The Client Experience Excellence (CX-cellence) Award celebrates the path organizations take on their CX journey to create excellent client experiences through their innovation and ideas.
Unlike projects that have a defined beginning and end, building client loyalty is an ongoing process. The submittals we're looking for include, but are not limited to:
Innovative CX ideas (regardless of whether you've implemented them already or not)
Ambitious starts (tell your story about what you've started, how it's going, and what you've learned)
Measurable CX outcomes that are creating value for your clients and your firm
You can submit your entry using the form on this page. To find more information about the award, or to submit your entry later, download the complete guidelines and entry form. The deadline to submit is January 31, 2022.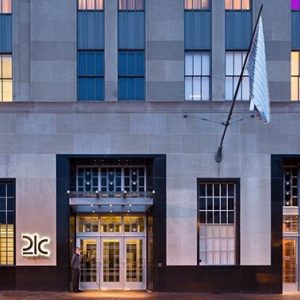 Welcome Reception
21c Museum Hotel
Join us from 5:00 pm – 7:00 pm* for a welcome reception at Durham's 21c Museum Hotel. A casual affair for all to mix and mingle prior to the official start of the conference. Hors D'oeuvres will be served.
*Tentative time
Day 1
Activities for the day include:
Registration Open & Breakfast
8:00 am
Breakout Sessions & Networking Break
10:00 am
Workshops & Networking Break
1:30 pm
Evening Networking Reception
5:30 pm
*Times are approximate and activities are subject to change
Day 2
Activities for the day include:
Workshops & Networking Break
9:00 am
Breakout Sessions & Networking Break
10:00 am
Lunch & CX-cellence Awards Presentation
12:30 pm
Breakout Sessions & Networking Break
1:30 pm
Keynote Panel Discussion
4:00 pm
Small Group CX Experiences
5:30 pm
*Times are approximate and activities are subject to change
1/2 Day Bonus Session
Activities for the day include:
Group Outing Recaps & CX Discussions / Workshop with Community Proprietors
9:00 am
*Times are approximate and activities are subject to change
Professional
Basic level plus:
Registration for our annual CXps Conference (scheduled for May 2022)

Participate in live Q&A with event panelists on our Knowledge Sharing Module

Exclusive "meet and greets" with speakers and presenters throughout the 2021 season

Unlimited participation in cohort groups
Premium
Professional level plus:
Enterprise
Premium level for 4 people
Attend events with co-workers and share notes to form a more complete plan for your firm.

Choose between eight 1-hour-long sessions or one day of on-site consulting.
21c Museum Hotel
Unscripted Hotel
Durham Convention Center
Durham Marriott City Center
Durham is home to a wide variety of rich and diverse cultural attractions. The Durham Convention Center is located steps away from the Carolina Theatre, a historic landmark that remains a thriving spot for entertainment, and near the Durham Performing Arts Center, a nationally respected arts center. Enjoy unique restaurants, shopping, art galleries, breweries, and museums. Spend the afternoon enjoying our rich architecture, or catch a baseball game at the Durham Bulls Athletic Park.
We are located two miles away from both Duke University and North Carolina Central University. Situated just four miles from the world-renowned Research Triangle Park, and convenient to Raleigh-Durham International Airport.
Unscripted's rooms blend timeless mid-century design with modern functionality. The sleek and streamlined designs are bold yet totally approachable. Reserve your room by April 10 online, by email, or by calling reservations at 984-329-9500 and mentioning you are a part of the "CXps 2022 Room Block".
Set in the heart of Durham, NC, our downtown hotel is attached to the Durham Convention Center and steps away from the Carolina Theatre and Durham Performance Arts Center. Reserve your room by April 15 for the CXps 2022 special group rate.
It's all about the experience.
And, as our partners in making CXps 2022 a success, we want to ensure you have a positive and valuable experience. As a Sponsor of CXps 2022 you will be recognized throughout the event and be promoted on all Client Savvy social media channels.
Platinum
Logo / Brand on Conference Giveaway

CXps 2022 Premier Banner Ad Space

One 8' x 10' booth space

Keynote Session Sponsor

Two 20-minute Industry Solution Sessions
Three Conference Registrations (included)
Gold
 CXps 2022 Premier Banner Ad Space

One 8' x 10' booth space

Workshop Session Sponsor

One 20-minute Industry Solution Session
Two Conference Registrations (included)
Silver
One 4' x 4' booth space, 32" round table

Breakout Session Sponsor

 One Conference Registration (included)
Bronze
Breakout Sponsor (morning or afternoon)

 One Conference Registration (included)
Attendee List (Post-Conference)
Full listing & logo on CXps 2022 website & any virtual events the CXps community hosts throughout 2022
CXps is more than a conference, it is a community. As such, we believe each one of us has a responsibility to keep each other safe and healthy during our time together.
As the COVID-19 pandemic continues to evolve, so will our protocols. While being fully vaccinated is not currently required for this event, we strongly encourage all attendees to get vaccinated and get their recommended booster shot. At this time, we are asking all attendees to:
Abide by all precautions implemented for the conference
Practice social distancing and avoid physical contact, such as handshakes or embraces, with others
Respect the personal space of those around you
Monitor your health leading up to and during the event, and not attend the event if you feel unwell
Complete the "CXps Community Responsibility Acknowledgement" 24-48 hours prior to the event
Follow all state and local guidelines
We will continue to update and evaluate these measures as the event approaches. If you have any questions or concerns, please do not hesitate to contact us.