Connect & Learn
Explore the variety of CXps events hosted throughout the year. Together, these programs will help you form a client experience plan, connect with experts, and learn from professional services industry peers.
3-DAY VIRTUAL CONFERENCE: Did you miss it?
That's okay! We recorded it!
CXps Day 1 
Winning Heads with Ryan Suydam
Day 1 of the 3-day Business of CX conference features Ryan Suydam, creator of the Client Feedback Tool and founder of Client Savvy. Ryan presents the business side of Client Experience and how to effectively formulate ways to uncover the value of CX initiatives.
CXps Day 2 
Winning Hearts with Andrea Mac
On Day-2 of our CXps Virtual Conference, Andrea Mac from Prequal discusses "Winning Hearts", and how the power of storytelling impacts your Client Experience culture within your firm. What's the story you use to spread awareness among your colleagues for increasing CX initiatives?
CXps Day 3 
Aligning Strategy with Chandra Storrusten
Day 3 of the CXps Virtual Event focused on integrating client experience into your business strategy. Chandra Storrusten from Visible Value discusses how CX impacts the vision, mission, and positioning of your firm. By the conclusion of this session, as well as the overall virtual conference, you will have your own CX Charter that provides the business case, stories, and strategies to enable you to successfully implement a client experience and employee experience management program at your company!
Cohort Meetings
Build accountability and expand your professional network by joining a Cohort.
Professional and Premium-level CXps members are eligible to join a CX Cohort – a group of 6 – 8 professionals focused on client experience. Successful cohorts result in deep, meaningful, and impactful relationships. CXps will work to match you with a cohort that matches your interest, or you can found your own. Let us know if you prefer:
In-person or virtual meetings.
A long-term cohort or a short-term cohort focused on a single topic or goal.
Current cohorts include groups focused on revenue, human experience, and others. CXps will work to ensure cohorts do not include direct competitors to allow for free and open discussion.
Deep-dive and CXMP Certification Programs
For the professional serious about furthering their client experience credibility.
Open to professional members, CXps will host nine 3-hour interactive programs led by CX professionals. These programs will focus on:
Client Lifetime Value

Client Empathy Mapping

CX Metrics and Management

Journey Mapping

CX & Strategic Alignment

Delivering Business Value to Clients

Creating a Voice of Client Process

Governance and Change Management

Accelerating Sales through Client Experience
Attend six of the live programs (18 hours) to be eligible for the CXMP certification.
Schedule to be determined based on the needs of professional members.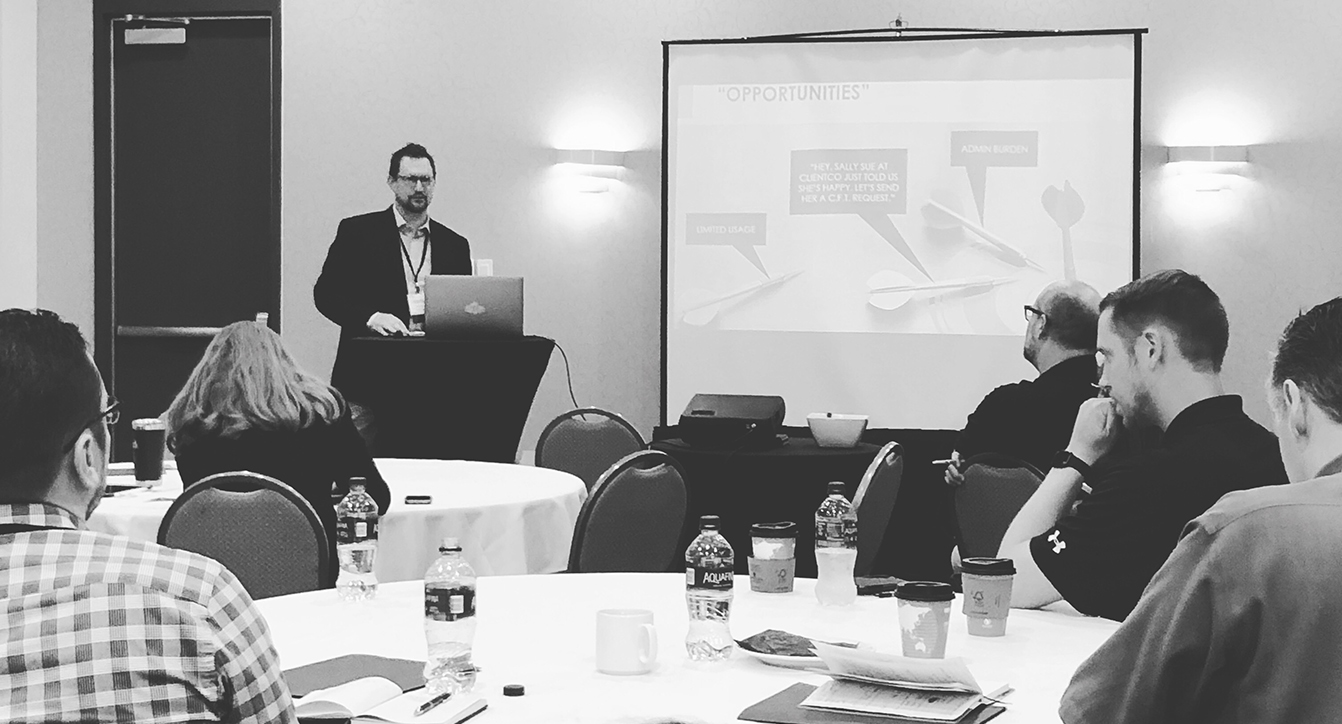 One-on-one consulting sessions
Get direct access to the foremost client experience experts in the professional services industry.
Professional members are eligible for two 1-hour consulting sessions with executive leaders at Client Savvy or other CX industry experts.
Enterprise premium members can choose between individual one-on-one consulting sessions or a full day of on-site consulting (travel and expenses not included) – giving the firm personalized expert insight into client experience planning and implementation.