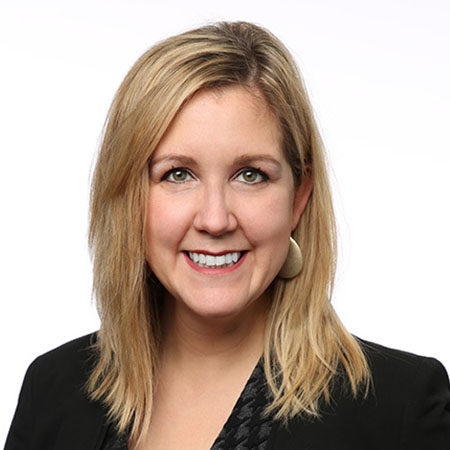 Andrea Mac
Founder, Prequal
Andrea Mac is an accomplished growth strategist known for being ambidextrous in the fusion of creativity and business acumen. She has a proven track record of helping companies and brands grow through Marketing, Business Development, and Client Experience Programs, most notably in the professional services field. Andrea's work has been covered by Inc Magazine, Forbes, Crain's, MarketingProfs.com, The ABA Journal, The National Law Journal, and various industry publications.
She founded Prequal, an innovation consultancy to generate sustainable revenue opportunities for women entrepreneurs through creative problem-solving. Prequal follows design thinking principles and humanity-centered design to:
transform customer and employee experiences
create new products and services
cultivate an innovation culture
build new brands and business models
Andrea is a member of the Board of Directors for the National Veterans Art Museum and a founding member of the HX (Human Experience) Collective – a diverse group of thought leaders working together to solve social problems and advance human flourishing. Outside of work, she is married and has four children ranging from two to 16 years old. She only reads nonfiction, is obsessed with Podcasts, and remembers traveling with great fondness. Andrea has a BA in International Relations and Diplomacy and is certified in Design Thinking.
She welcomes new connections on LinkedIn, Instagram, Email or you can text her at 312.747.4032.
It's All About the Benjamins: The Role of Pricing, Budgeting, and Billing in Your CX Program
Pricing, budgeting, fees and billing are arguably the most critical components of CX – yet they're the most underdeveloped and evaded, often misunderstood as a back-office problem. However, herein lies an opportunity to engender loyalty, develop trust and provide the foundation needed for your CX program to thrive.
This session covers the six pillars of CX to depict best practices, ideas and deliberate ways to approach pricing, fees and billing to positively impact your CX programs.